Title:
International speakers and historic venues in Isfahan
First image: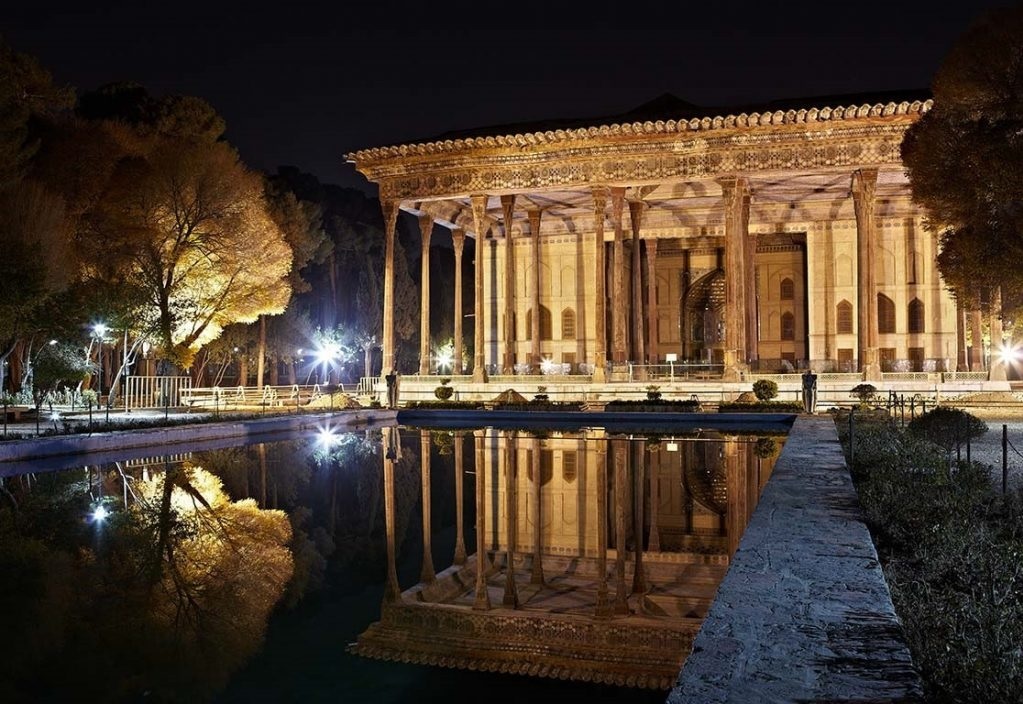 Text:
From September 2-5, Isfahan Science and Technology Town will host IASP members and science park & area of innovation experts from around the world to explore and debate the latest trends in our industry. With just over a month to go until our World Conference, more and more global speakers and delegates are confirming their attendance.
Sustainable development on the agenda in the scientific programme
This year the focus will be on sustainable development and the role of science parks and areas of innovation in supporting the efforts of their cities and regions in implementing the UN's Sustainable Development Goals.
The SDGs are an important tool for tackling the problems resulting from urban development, and cities can play an important role in the implementation of SDGs. Science and technology parks are increasingly connected and intertwined with cities, and conference sessions will explore how they contribute to the development of sustainable cities, as well as the impact of new types of space such as living labs and FabLabs, and ongoing urban and social challenges. The list of international speakers is updated regularly - check here to see who will be speaking.
The keynote speaker will be Dr. Klaus Kunzmann (Germany), a widely-published global expert of urban planning and city and regional development. His ongoing research interests are innovative urban policy and European spatial planning, regional restructuring and slow regional development, and the role of creativity, knowledge and the arts for spatial and endogenous economic development. He continues to explore pathways of regional restructuring in times of globalization and digitalization.
Learn from global experts at the Pre Conference Seminar
Ideal for newcomers to the industry, new CEOs, and anyone working on a new science park project, the IASP Pre Conference seminar on September 2nd will hear from six international experts. IASP Director General Luis Sanz, McLean Sibanda (South Africa), Martin Gorosko (Estonia), Ewa Kocińska-Lange (Poland), Lourdes Cruz (Spain) and Mostafa Karimian Eghbal (Iran) will share their perspecitve and experiences on the fundamentals of science park management, moderated by IASP Chief Operations Officer Ebba Lund. Thanks to the generous support of Isfahan Science and Technology Town, we are able to offer more attractive fees this year: find out more about the programme and book your place.
Classical Persian architecure and hospitality
IASP Isfahan will be a unique opportunity to explore the culture and heritage of the historic city of Isfahan. The conference venue itself, 17th century caravanserai the Abbasi Hotel, will host the Welcome Reception, with the informal dinner planned for its beautiful courtyard garden filled with fountains.
A former royal palace dating back to 1646, Chehel-Sotoun Palace will be the venue for the Gala Dinner. Set in the middle of a park beside a long pool, it was used for the Shah's entertainment and to receive dignitaries and ambassadors, either on the terrace or in one of the stately reception halls. Its name means "forty columns," inspired by the twenty slender wooden columns supporting the entrance pavilion, which, when reflected in the waters of the fountain, are said to appear to be forty.
To book your place at IASP Isfahan, please visit www.iasp.ws/activities/iasp-isfahan-registration.