Title:
Itaipu Technology Park joins IASP
First image: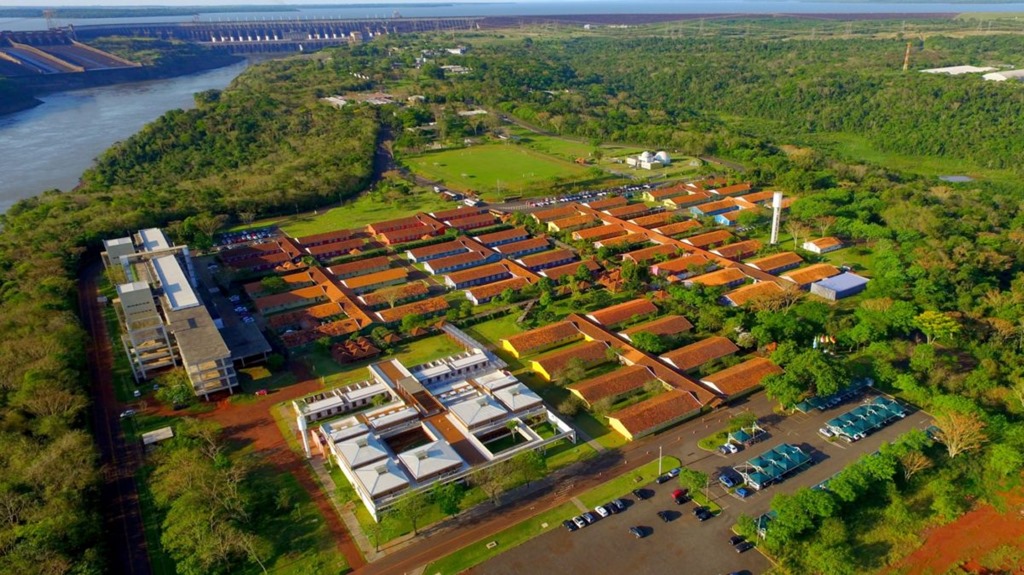 Text:
IASP is pleased to welcome a new member from Brazil with a unique location!
Headquartered in Foz do Iguaçu, at the Iguaçu Falls, the Itaipu-Brasil Technology Park (PTI-BR) is an innovation ecosystem with educational institutions, companies and government agencies that promotes synergy and knowledge exchange.It was founded in 2003 from the expansion of the mission of the joint Brazil-Paraguay hydroelectric dam Itaipu Binacional, its sponsor, which works to generate clean, renewable energy in a socially and environmentally responsible way.
Generating 15% of the electricity consumed in Brazil, and 90% in Paraguay, Itaipu Binacional holds the record as the plant that has generated the most energy in history. But the park's remit is not limited to generating energy: its mission includes a commitment to the sustainable development of both Brazil and Paraguay, especially in the area surrounding the reservoir. And the park is an example of how this mission is put into practice, with research, studies and other initiatives are developed that not only support the hydroelectric plant, but also benefit the region in its main sectors of agriculture, tourism and the generation of renewable energy.
To carry out this mission, it is home to the Center for Advanced Studies in Dam Safety (Ceasb), the Laboratory for Automation and Simulation of Electrical Systems (Lasse), the Vivo Laboratory of Smart Cities, the Center for Advanced Studies in Protection of Strategic Structures (Ceape²) and the International Center for Renewable Energy (CIBiogás), and other organisations focused on research and development, as well as an Entrepreneurship and Innovation Center with a Business Incubator and an Open Innovation area.
It also operates as a smart city sandbox with its Vila A Inteligente Program, the first and largest smart public neighbourhood in Brazil to demonstrate and test technological solutions on a full scale. Originally the home of construction workers building the hydroelectric power plant, today it is a large residential area with shops, services, hospitals, schools, leisure spaces, public parks and the city's public market. It is also home to a Living Lab that allows companies to connect to the innovation ecosystem, joining universities, startups and cutting-edge laboratories, where the private sector, public sector and strategic actors in Smart Cities can study the functioning and performance of Smart Cities technologies.
To find out more about the Itaipu-Brasil Technology Park, visit