Title:
Meeting and training camp for INCOBRA project
First image: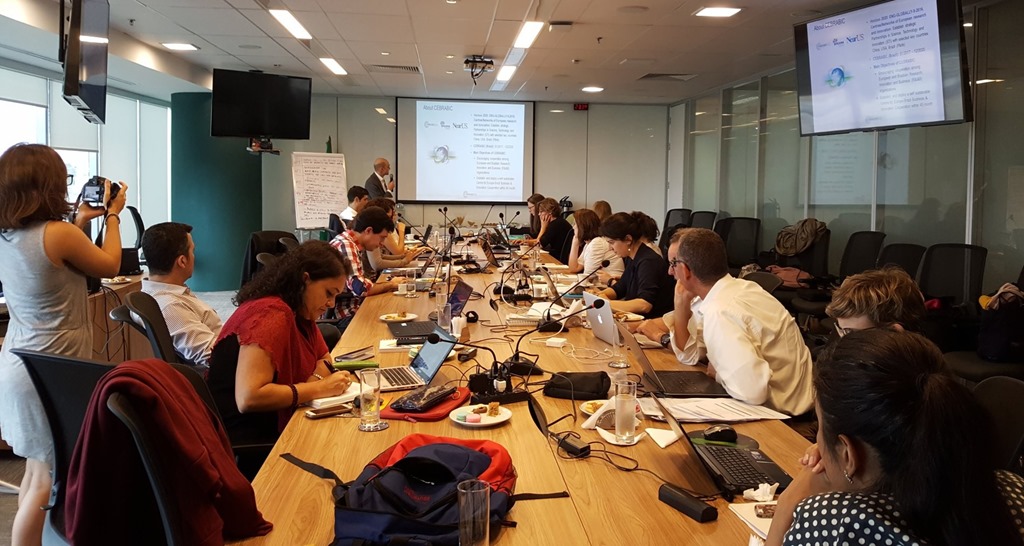 Text:
It has been a busy week for the INCOBRA project, of which IASP is a member, with a mid term progress meeting in Rio da Janeiro, Brazil, as well as a training camp on effective programming of publicly funded innovation programmes.
INCOBRA is an H2020 initiative to focus, increase and enhance Research & Innovation (R&I) cooperation activities between Brazilian and European Union R&I actors, so that both regions get the best value out of mutual cooperation.
As members of the consortium, the IASP Projects team travelled to Rio da Janeiro for the meeting where members assessed progress to date and planned activities for the remainder of the project lifespan. IASP will be leading on the formation of bilateral EU/BR cooperation networks, with a call and selection process due to launch in September 2017.
As for the training camp, it focused on industry-academia collaboration with participants of the training camp being senior experts and programme managers from the states and federal funding agencies, regional banks and regional development agencies in Brazil. Needs, demands and challenges were presented by representatives of Brazilian industry and knowledge institutions, and attendees also discussed good practice examples and held sessions on design and implementation of innovation support programmes.
For more information on the INCOBRA Project, please visit www.incobra.eu.