Title:
Our global community in action at IASP Virtual
First image: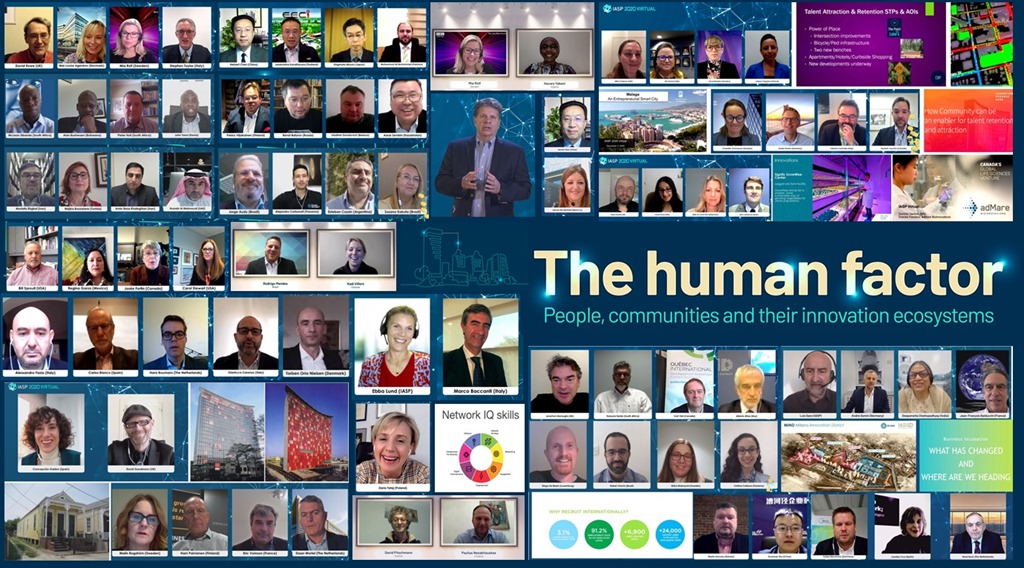 Text:
IASP World Conferences bring together knowledge, people and new perspectives, and at this year's online event we also brought together the IASP community from around the world in our virtual space. We didn't just talk about our main theme "The Human Factor: People, communities and their innovation ecosystems" at IASP Virtual, we lived it in the three days that our global community spent together online.
Under the challenging circumstances of the pandemic, community emerged as one of the key themes. Not only in terms of content and a topic for our expert speakers to explore, but as something that all delegates were a part of and could participate in from all around the world.
From the very beginning when our Chairman Paul Krutko joined us from the USA to officially open the conference alongside CEO Ebba Lund, with the full International Board of Directors sending a warm video greeting, IASP Virtual demonstrated how global community building is still possible without even needing to travel!
How did we do it? These people-centric features in our programme helped…
Getting to know the people in our network
With a programme that covered a range of international time zones, we made space for sessions that allowed us to get to know individuals a bit better than we can via a traditional conference presentation.
One of the more light-hearted features was our Quickfire Interviews, that paired STP/AOI managers from different countries so they could get to know each other and we could get to know them. With questions ranging from how they came to work in our industry, what they studied, their hobbies and interests, reflections on their own countries and their international experience, the interviews helped to break the ice and create a sense of community even when meeting in person wasn't possible.
We also heard from two friends of IASP who have stayed in touch and who joined us to share a bit of their professional journey. CEO Ebba Lund connected to Adelaide, Australia, where past president Marco Baccanti reflected on his roles in the public & private sectors, on STP managers as connectors, and the value of an international profile. Then it was over to Boston, USA, to reminisce with Torben Orla Nielsen about previous IASP conferences and how they propelled his international career, taking him from Denmark to South Korea and now Boston, highlighting the value of our network for individuals as well as for organisations.
Other experts also shared their insights with our community. David Goodman and Concepción Galdón from IE University joined us for a conversation about what sustainability means from an architectural perspective and how to apply it in our organisations, while Salvatore Majorana talked to successful entrepreneur Joshua Novick about mergers and acquisitions to support company growth, where he also shared some highlights of his own entrepreneurial journey. And Rene Buck from BCI Global presented a roadmap for innovation ecosystems to improve their value proposition, stay competitive and leverage their region's assets in a session moderated by Lourdes Cruz.

Analysing how networks are built
We all understand the value of a strong interconnected network like IASP, but what skills do we need to build and expand a network? Delegates tested their own "network intelligence" at IASP Virtual, with live analysis and Q&A with Dr Daria Tataj, the researcher who developed the tool. She explained how people who are skilful Network Thinkers have a competitive advantage: they can crowdsource ideas and skills, build trust and engage with clients and users in innovation, empower peers and colleagues and share networks to grow.
IASP members took the test in advance to discover their profile, and Dr Tataj's analysis revealed their network skill level was much higher than the rest of the population – perhaps not a surprise, given everything we heard about the power of collaboration and community in innovation ecosystems.
Face to face conversations
Nothing can replace meeting each other face to face to build a sense of community, and we found some amazing ways to mingle at IASP Virtual, connect people around the world even in a year when they couldn't travel to see each other. Our spatial video chat platform let delegates find each other on a map and talk to each other in a seamless video chat either in a group or privately, and our MC was on hand to launch polls and questions to get an insight of where people were from, the weather in their part of the world, their favourite breakfast and even to vote for the music at the end of the day!
Ebba Lund commented: "These are difficult times for keeping international networks at full speed and for making new connections. Thanks to the active participation of our speakers and delegates at IASP Virtual, I think that we managed to do it. I am proud of our team and our members. They ensured our first ever virtual conference was such a success, bringing our global community together despite the challenges."
Stay tuned for more details on next year's plans - more news will be coming in the new year!
Images: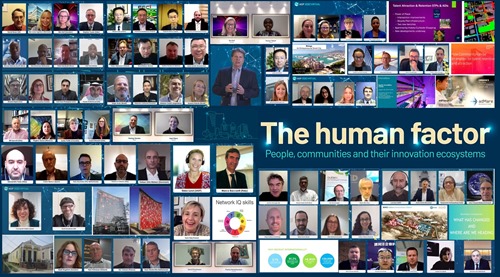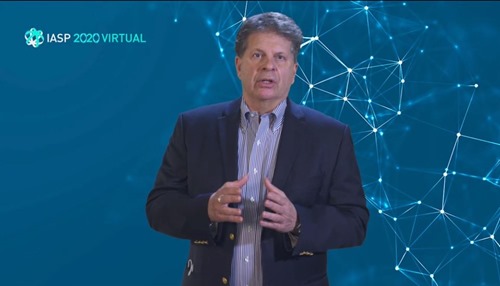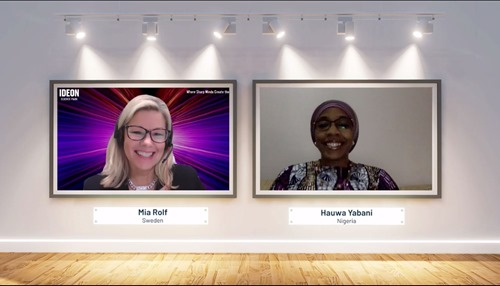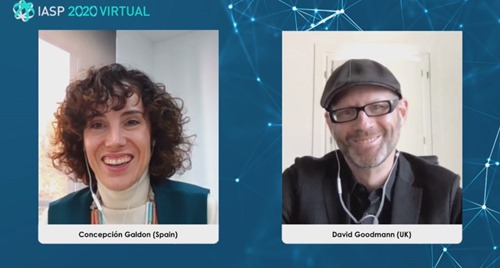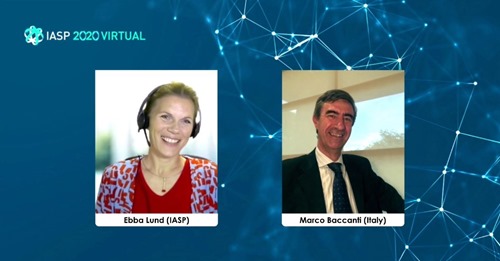 Some of the faces of IASP's global community
IASP Chairman Paul Krutko opening address
#IASPpeople - one of our many quickfire interviews to get to know people from our community
Daria Tataj analyses our network skills
Concepción Galdón and David Goodman from IE University talk about sustainability
Ebba Lund talks to IASP past president Marco Baccanti
Salvatore Majorana and Joshua Novick in conversation about mergers and aquisitions as a strategy for company growth