Title:
Ukrainian Future Business Incubator visits IASP
First image: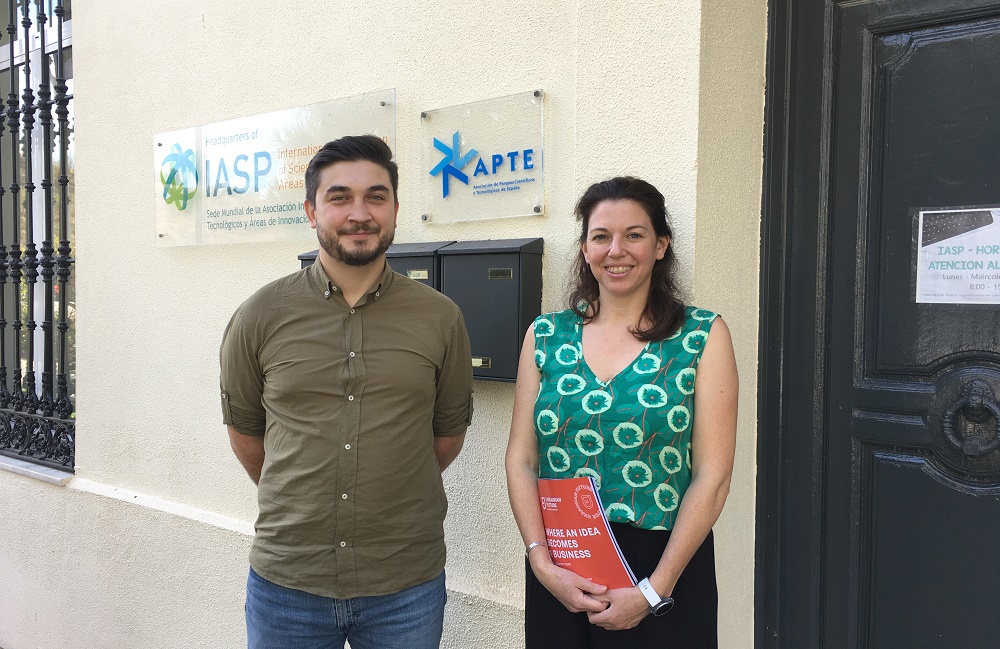 Text:
IASP was delighted to welcome Vitalii Lisovyi, CEO of the Ukrainian Future Business Incubator at our World Headquarters in Malaga today.
As well as connecting with the team at Malaga TechPark, where IASP Headquarters is based, he met with Alicia Shelley, IASP's Director of Knowledge Management and Partnerships, to explore potential international collaborations as part of a series of visits to innovation ecosystems in Spain and Italy.
The Ukrainian Future Business Incubator is an initiative of the Junior Academy of Sciences of Ukraine under the auspices of UNESCO, with a mission to develop and scale up the innovative activities of young entrepreneurs, transforming their business ideas into financially self-sufficient business models and fostering sustainable economic development. Key sectors include mechanical engineering, electronics and instrument making, materials science, information and telecommunication systems and technologies, ecology and resource conservation, robotics, and biotechnology.
As well as coworking space, the incubator provides business education, search for investments, technical support for startups and mentoring from successful experienced entrepreneurs. It also houses a FabLab complete with 3D printers, laser cutting machines and CNC milling stations, and a Material Library with a database of 500 carefully selected material samples to help entrepreneurs develop detailed prototypes of future products based on the idea of non-waste production systems that do not harm the environment.
To learn more about Ukrainian Future Business Incubator and how they support entrepreneurs, visit their website https://www.ufincubator.com/en.