Title:
Vote for your favourite Inspiring Solutions!
First image: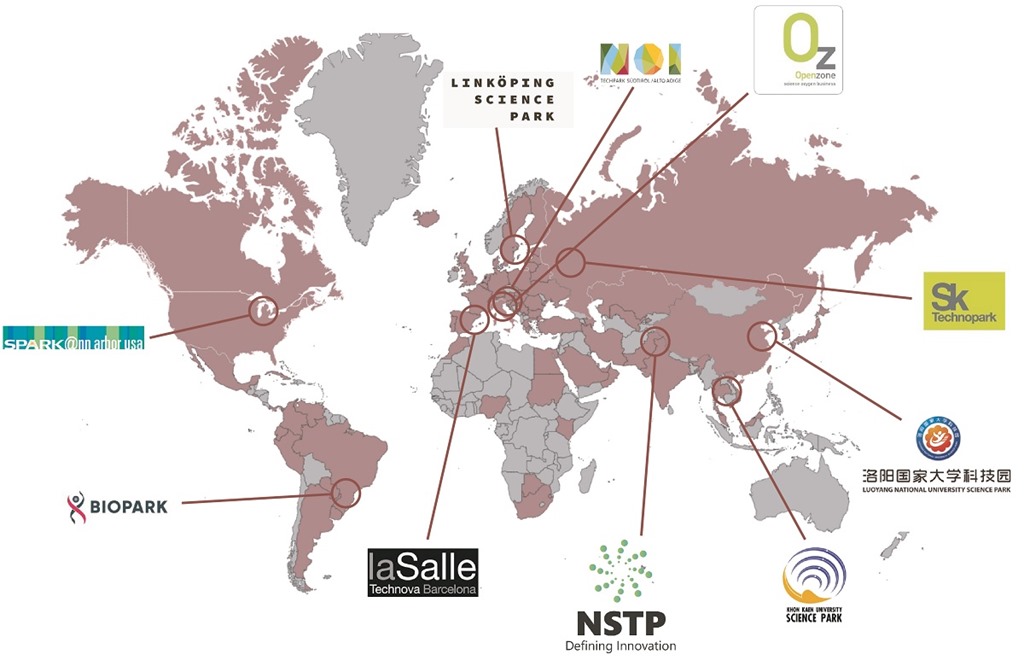 Text:
Make sure you're registered for IASP Virtual to meet this year's 10 Inspiring Solutions finalists, and vote for your favourite!
Inspiring Solutions is IASP's knowledge sharing programme that celebrates new initiatives and best practice in science parks and areas of innovation worldwide, bringing global visibility to their work supporting their companies and communities.
Out of a pool of strong contenders sharing bright ideas from around the world, we have 10 finalists from Brazil, China, Italy, Pakistan, Russia, Spain, Sweden, Thailand and the USA. But only three of them can win!
They will feature prominently on the conference platform for IASP 2020 Virtual, our online World Conference taking place from 1-3 December, and this year it is delegates during the event who will get to vote for the winners. Make sure you're there to have your say!
Delegates can stop in to find out more about each of the solutions, watch their videos, chat to them, and vote for their favourite, and then tune in on December 3rd to hear who the top three entries are. To keep the suspense going just a bit longer, attendees will then cast a LIVE vote to choose the overall winner, who will be announced in front of our global audience.
Just before the ceremony, we'll have a lighthearted quickfire interview with two of our previous winners - join us to hear what they have to say about the Inspiring Solutions programme and the impact of their bright ideas.
This year's 10 finalists (in alphabetical order by organisation name) are:
Ann Arbor SPARK (USA) "a2Tech360" - a series of tech-related events connecting key community actors who enrich the region
Biopark (Brazil) "Biopark Science Club" - bringing scientific research and environmental awareness into children's daily lives
Khon Kaen University Science Park (Thailand), "Maker Greenovation Platform" - helping develop good ideas for sustainable innovative products that protect the environment
La Salle Technova Barcelona (Spain) "TDD4Future, a virtual event by TechDemoDay" - connecting the entrepreneurial and innovative ecosystem, sharing content of interest on digital platforms
Linköping Science Park (Sweden) "Science Pop Up Expo" - reversed fair where students and researchers exhibit and STP companies are the visitors, to find new partners, projects or jobs
Luoyang National University Science Park (China) "Full-Cycle Diagnostic Industrial Cloud Platform project" – an initiative to reduce the cost of production, improve the quality of products and increase the production efficiency of companies
National Science & Technology Park (Pakistan) "The Bridge" - online portal to enable mutual collaboration and coordination between residents of NSTP and the university knowledge base
NOI (Italy) "miniNOI, the Science Club for Kids" - science workshop where inquisitive children aged between 6 and 12 can experiment and engage with scientific themes
OpenZone (Italy) "Zcube Open Accelerator" - international initiative to support the acceleration of innovative digital and technological proposals in the healthcare sector
Skolkovo Foundation (Russia), "Online Business Mission" – new service to support international business relations and meet the needs of startups and foreign partners under COVID.
Want to vote for your favourites? There's still time to register for IASP 2020 Virtual to learn more about them and have your say!