Name:
360 Degrees Entrepreneurship
First image: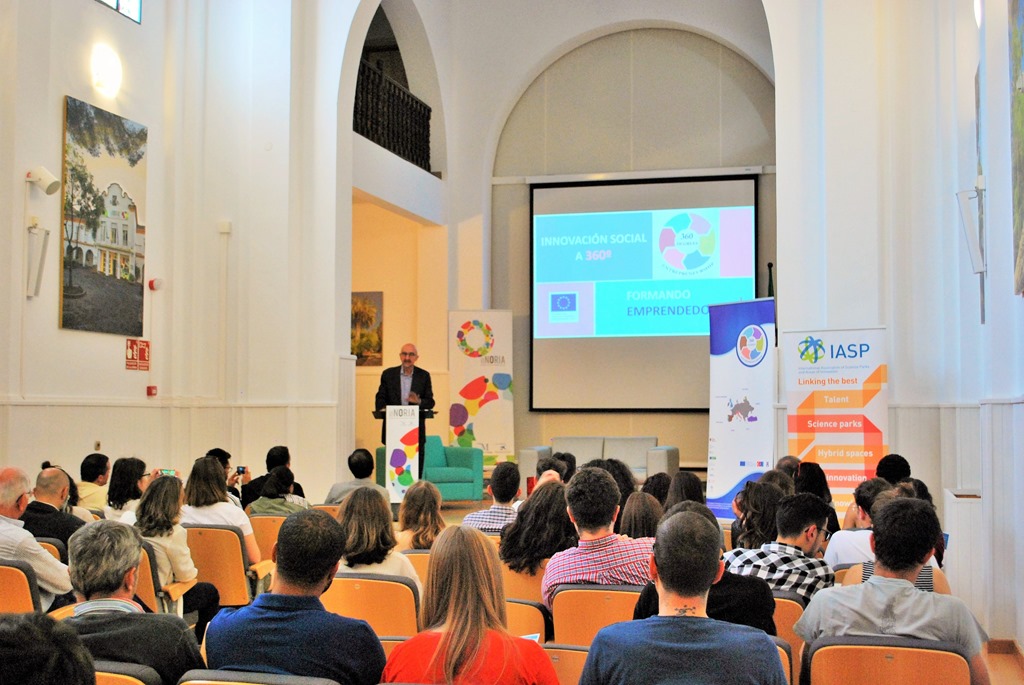 Objectives:
Objectives
The overall aim of the project is in accordance with one of the primary objectives for K2 Strategic Partnerships for Youth:
Promoting entrepreneurship education and social entrepreneurship among young people.

Activities:
Activities
Through "360 Degrees Entrepreneurship", young people will benefit from the combination of the knowledge of universities, the experience of NGOs, and mentors and trainers with experience and knowledge in establishing and sustaining new businesses. The focus on social entrepreneurship will also motivate young people to think not only about their own employability in creating their businesses, but also on how they can be relevant to society and provide employability opportunities to their peers as well, creating a ripple effect of entrepreneurship and employability. They will also be trained as entrepreneurship educators themselves, so that their influence can extend beyond themselves and their own businesses but also into each of their societies and countries.
Consortium members
Members:
Logo:

Project member full name:
Associação Parque de Ciência e Tecnologia Almada/Setúbal - Madan Parque
Logo:

Project member full name:
International Association of Science Parks and Areas of Innovation
Logo:

Project member full name:
Istanbul Kültur University
Start date:

01 September 2015