Name:
Assisting European Space Start-ups in Scaling Up
First image: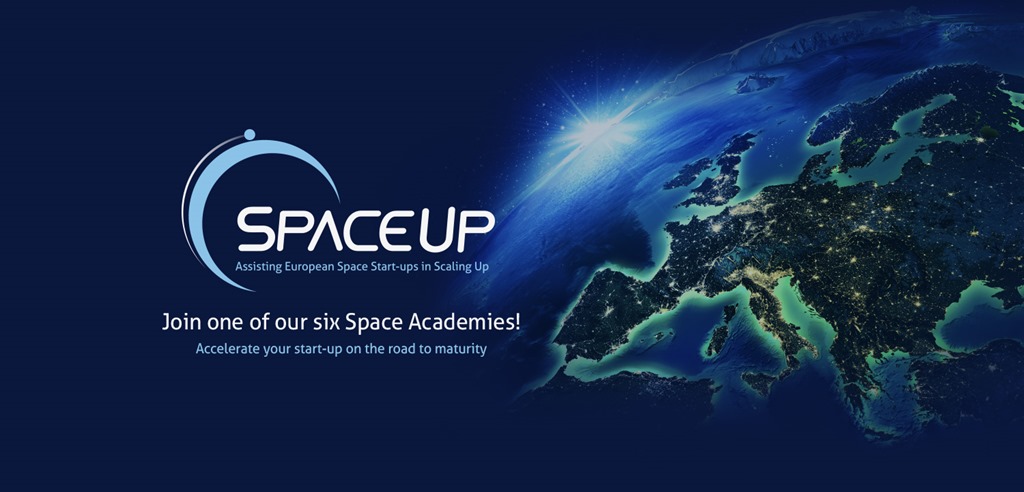 Objectives:
Objectives
The overall objective of SpaceUp is to contribute at a European level to the safeguarding and further development of a competitive and entrepreneurial space industry.
SpaceUp plans to ease the transition of viable European space start-ups into becoming mature companies by offering them:
Customised coaching services
The SpaceUp project will have in place an international complementary consortium that will be able to offer finanacial, administrative and technological services such as:
Support - SpaceUp will identify high TRL startups and alumni companies and provide additional support in fund raising for acceleration
Encourage - Take up applications of space data and services developed in the context of EGNSS and Copernicus by incentivising the use of these data for companies within the space sector and to those outside by promoting the uses of EGNSS and Copernicus
CONSORTIUM MEMBERS
AVIASpace Bremen
EBAN - The European Trade Association for Business Angels, Seed Funds and Early Stage Market Players
Gi Group
200 - Two Hundred
Fraunhofer Gesellschaft Zur Forderung Der Angewandten Forschun Ev
IBS Consulting
Hypatia
IASP - International Association of Science Parks and Areas of Innovation
SME4SPACE
Lazio Innova
Activities:
Activities
Starting from 2019, there will be 6 space academies, involving 10 startups in each. These 2 day events will be held throughout Europe in various relevant space and business locations.
The third Space Academy dates have been changed and will be held in Rome from the 9th to the 11th December 2020. Space Academy Cork has also been postponed to the 14th to the 16th April 2021. Full information on the event is available in SpaceUp website.
The selected startups will receive support documentation based on their business plan and needs beforehand; take part in up to six individually selected one-to-one mentoring and coaching meetings; pitch in front of a large audience including investors on the second day and have their travel expenses covered, including participating in at least one network dinner and possibly in the final event.
The events will be broken down as follows:
Day 1
One-to-one and roundtable meetings and workshops. All entrepreneurs will be able to improve their skills and get insights from experts on various topics. There will be workshops consisting of more general skills, although still intensive. The skills taught such as Investment readiness, business modelling and IPR are applicable to all sectors. The meetings will be much more personalised.
Day 2
Will follow the format of a small congress with panels, keynotes and pitching sessions selected from the ten startups. Keynotes and panels led by field experts will inform attendees of the latest trends.
These events will feature experts and field leaders in many areas of space/aerospace and the world of business including:
Hot trends in artificial intelligence and robotics
European funding for young SMEs
Webinars
In the wake of the current global pandemic, SpaceUp are currently hosting a range of webinars. With a range of guest speakers and topics, we want to ensure your businesses, SMEs and startups are still getting the best information and support during this time. Find upcoming webinars here.

End date:

31 December 2020