Novio Tech Campus
Background information
Novio Tech Campus is a hotspot for Health and High Tech innovation in the Netherlands, bringing together knowledge, business and innovation across a range of sectors, from preventive malaria drugs to a new generation of chips.
Located in Nijmegen, Novio offers state-of-the-art research infrastructure, accommodation and support for entrepreneurs and researchers in the Life Sciences, Health and High Tech sectors, with focus areas of medical technology, digital health, the semicon industry, chip integration, pharma and radio frequency solutions.
Over 70 startups and experienced companies employing more than 3,400 people make use of the high-quality laboratories, cleanrooms, shared facilities, offices and modern meeting spaces which are available. The access to national and international networks, expertise and the facilities of surrounding companies and knowledge institutions as Radboud University, Radboud university medical center, HAN University of Applied Sciences, provides an enormous stimulus to development, from ideas to market-ready products.
Novio Tech Campus has become a flourishing ecosystem where world-class chip companies work closely together. Open innovation between researchers and entrepreneurs in Health and High Tech leads to growth, boosting the development of products and services for a better, healthier world.
It is home to 3 world-class semiconductor companies (NXP, Ampleon and Nexperia), and the largest and most advanced semiconductor production plant of Europe. All cars that are currently produced worldwide contain chips from Nijmegen, and 30% of phone calls worldwide use radio frequency technology from Nijmegen.
Logo: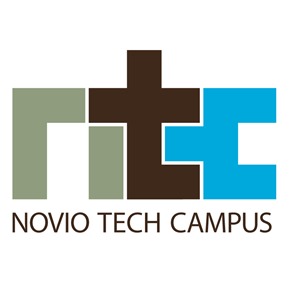 Location

Nijmegen, Netherlands

Main technology sectors

Name:

Other Services for Business and Industry

Name:

Semiconductor Science and Technology