Ruta N
Background information
Ruta N is the innovation and business centre for the city of Medellin, working to improve city inhabitants' quality of life through Science, Technology and Innovation.
Their mission is to coordinate the RD&I ecosystem to transform Medellín into a knowledge economy with innovation as its main driver, focusing on three strategic priorities: recruiting talent, capital, and global companies to the city; developing and strengthening an innovative and entrepreneurial commercial network; and creating RD&I solutions for city challenges. Ruta N's service offer is built on these priorities and is constantly developing to respond to the changing needs of the ecosystem.
Teams of specialists accompany early stage companies through the entire lifecycle from product development through seed investment, and run community and network events to connect entrepreneurs with venture capitalists and investment firms. Ruta N has formed alliances with various universities and La Red de Capital Inteligente (Intelligent Capital Network), a group of more than 30 investment groups in Colombia that meet and collaborate to grow the ecosystem of entrepreneurship in the city. In addition, Ruta N manages a wide variety of public grants to help bootstrap young companies and provide training programmes.
A public joint venture, Ruta N was founded in 2009. Its main complex was designed as an eco-friendly building, with a sustainable design and construction materials made with recyclable material. The building is complete with offices, conference areas, restaurants, and a rooftop terrace. The design focuses upon collaboration and has several areas that can be used by entrepreneurs to share ideas and form alliances. It is the first public building in Colombia with LEED gold category certification.
Logo: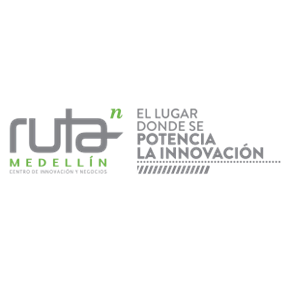 Location

Medellin, Colombia

Main technology sectors

Name:

Health & Pharmaceuticals

Name:

ICT & Communications

Name:

Software Engineering