Title:
Artificial Intelligence initiative launched at Lindholmen Science Park
First image: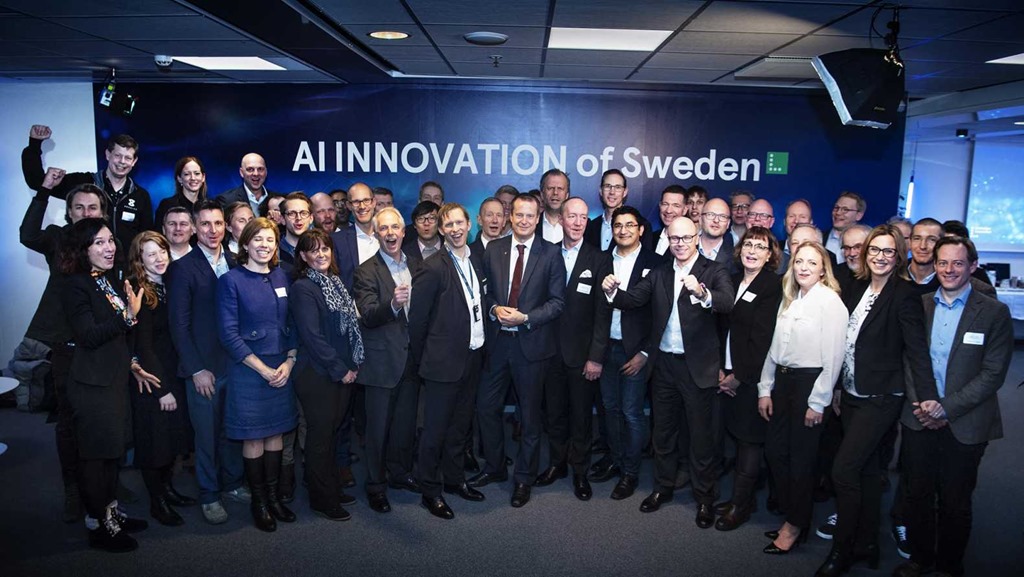 Text:
AI Innovation of Sweden officially launched
Lindholmen Science Park, together with more than 40 partners, recently launched the AI Innovation of Sweden initiative.
The Swedish Minister for Energy and Digitalisation, Anders Ygeman, was there to open the national centre, which will use cooperation and co-location to accelerate innovation and research in practical applied Artificial Intelligence.
AI Innovation of Sweden is a national initiative which is intended to function as an engine in the Swedish AI ecosystem. The focus is on accelerating implementation of AI by sharing knowledge and data and co-location and collaboration projects, all with a strong focus on ethics, transparency and security. AI Innovation of Sweden establishes shared resources, for example the "Data Factory", which will make data available in a new and unique way, and "Co-Location sites" with the aim of improving collaboration, knowledge-sharing and the ability to attract talent. Over 40 organisations and companies - from the industrial and academic worlds and the public sector - have signed up so far, with the main funding coming from Sweden's innovation agency, Vinnova.
IASP member Lindholmen Science Park has the role of host for AI Innovation of Sweden, and it is clear that there is considerable interest in the initiative.
"The will and the need to be a part of an ecosystem has been very evident from the hundreds of discussions we have had during the preparatory work for AI Innovation of Sweden. The tremendous commitment we have had from industry, the academic world and the public sector is now giving us the opportunity to establish a substantial and valuable resource for Sweden and for Swedish industry," says Martin Svensson, Co-director, AI Innovation of Sweden, Lindholmen Science Park.