Title:
Caohejing Hi-Tech Park receives delegation from Brazil
First image: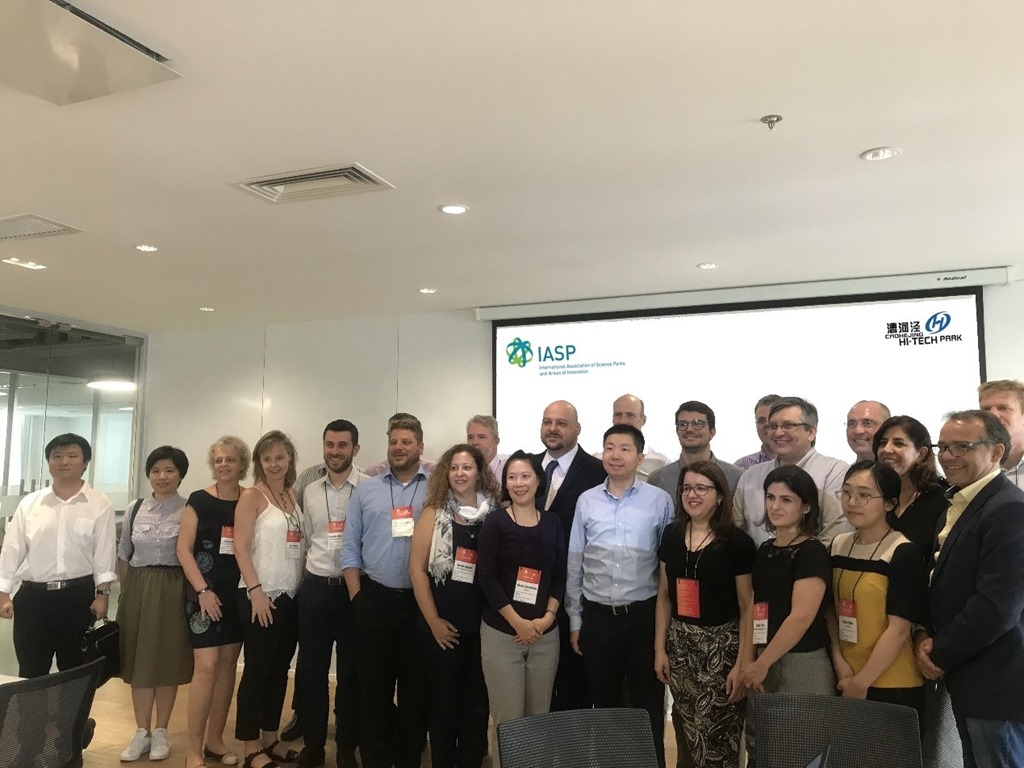 Text:
Caohejing Hi-Tech Park, IASP member from China, recently received a group of senior representatives from the Brazilian innovation ecosystem seeking to establish connections and explore partnerships and co-investments in China.
The trip organized by Anprotec, the Brazilian Association of Science Parks and Business Incubators, consisted of a two week tour including on-site visits to leading players in Chinese innovation ecosystem. Connected by IASP Headquarters, Caohejing Hi-tech Park was chosen as an important stop for the delegation in Shanghai.
At Caohejing Hi-tech Park, Brazilian representatives visited the exhibition hall where the history and industry focus of Caohejing is showcased, and Caohejing Global Innovation Hub where Caohejing operates incubators together with global partners. Haofeng Lai, General Manager of Caohejing Innovation Center and IASP Asia Pacific Division President, met the Brazilian representatives and answered questions regarding to the business model of Caohejing Innovation Center, the support to startups provided by local government, and softlanding services provided by Caohejing to startups. The Brazilian delegation also visited Fresenius China R&D center located in the technology park to understand the role of big corporations in local innovation system.
Following the visit, Anprotec invited Caohejing to join the 'land2land' program, which is a support platform for the internationalization of innovative companies that want to locate in innovation habitats, such as technology parks, business incubators, accelerators, coworking spaces, etc. in Brazil or any other country. Both parties are willing to sign a MoU and work together to bring the innovation ecosystems in the two countries closer.