Title:
IASP tightens links with European Innovation Council
First image: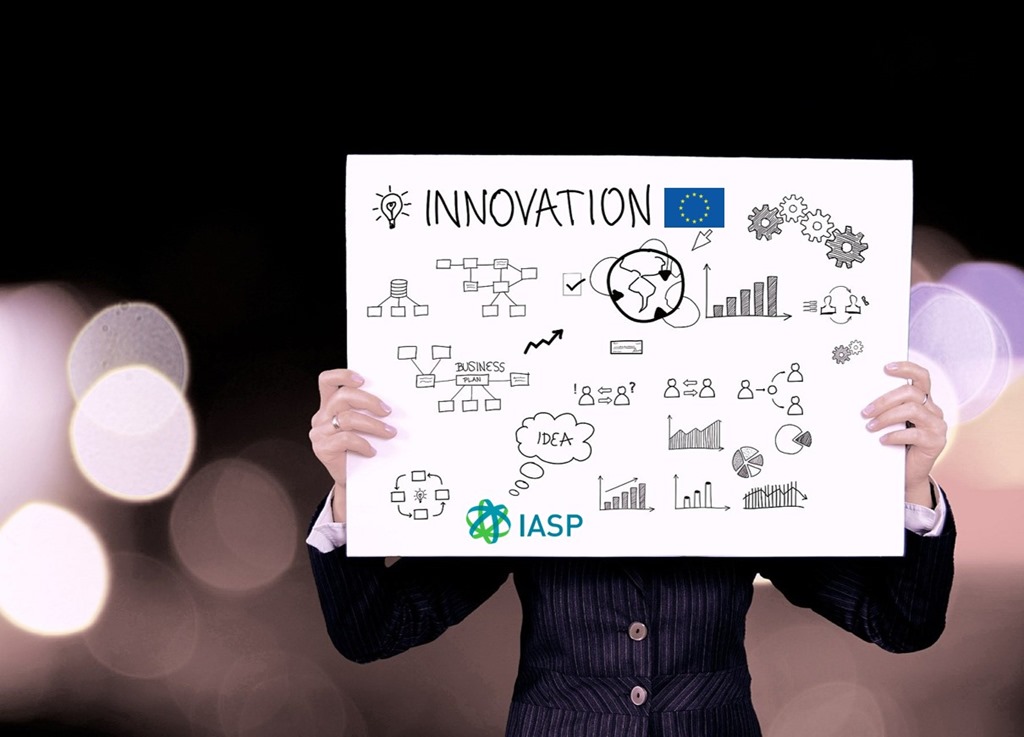 Text:
IASP recently met with officials from the Innovation Ecosystem Unit of the European Innovation Council (EIC), in a meeting to establish guidelines that will stimulate the participation of IASP members in Europe in EIC programmes. At the meeting in Brussels, the European division of IASP was represented by Advisory Council President Luis Sanz, who was joined by Managing Director of APTE, Soledad Diaz, and Carlos Blanco from UC3M Science Park, also IASP members.
The EIC's main goal is improving the efficiency and networking capacity of European innovation ecosystems, and considers that STPs and areas of innovation have great potential to play an important role in these endeavours. Significant funds are available to help entrepreneurs to bridge the equity funding gap and help startups reach the stage where private sector investors will get involved, taking innovators in any sector from idea and invention to investment and scaleup.
IASP will soon prepare a position paper defining the role of STPs and AOIs in EU innovation policies. In collaboration with partnering national STP associations in Europe, IASP will also disseminate relevant information among all our members, encouraging them and their companies to prepare projects and submit them to the EIC calls.
This first contact of IASP with EIC was highly satisfactory and deemed promising by both parties. Luis Sanz's visit builds on the participation of our former IASP European Division President André Domin at the EIC workshop "A Robust Innovation Ecosystem for the Future of Europe" which took place in February 2020.
Find out more about the work the EIC is doing to encourage regional innovation at https://ec.europa.eu/research/eic/index.cfm.