Title:
Ideon Science Park is growing!
First image: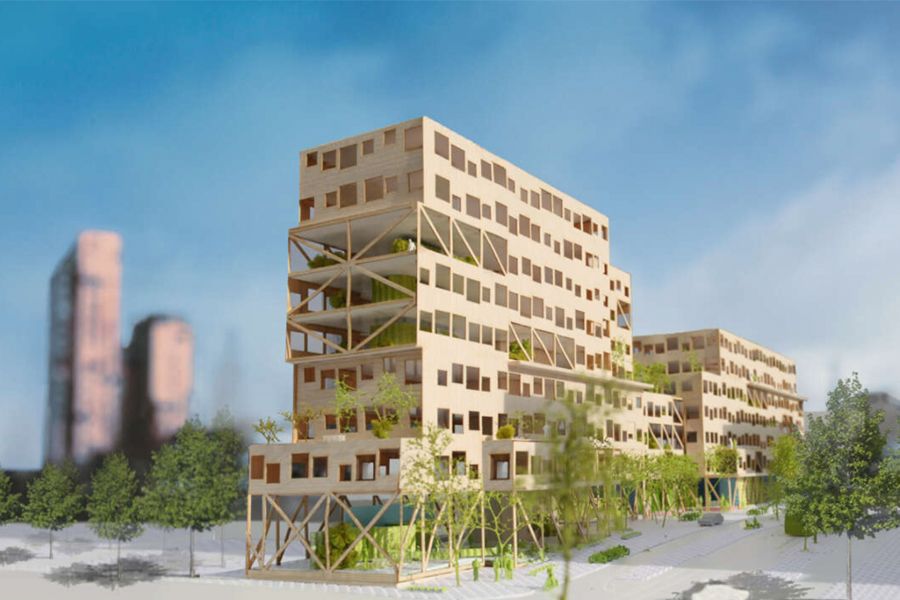 Text:
Three developments are under way to expand Ideon Science Park in Sweden: Zenit, Edison Park and Ideontorget.
In December 2020 the tramway will open, and Ideon Science Park will not just get one station but two! One is called Ideontorget and will be located in the middle of the park, in a square with a concentrated range of services, stores and restaurants creating a new meeting place at Ideon only a few stops away from Lund city centre.
Part of this will be the Zenit development, an innovative office building with space for 1000 people in the middle of Ideon Science Park, right next to the new Ideontorget station. With a focus on health and wellness, it will promote focused work and a relaxing community with light, air, greenery and shaped to encourage movement and togetherness. It will include outdoor working places, a rooftop terrace, and will meet the highest sustainability demands.
The third new project is Edison Park, set to become the knowledge cluster of Ideon. Inspired by college campuses, the area will be characterised by parks, perfect for spontaneous sit downs and meetings. The development will transform what are currently car parks into green spaces complete with wifi-enabled outside working stations.
The two sustainable buildings will be solar powered, with facades covered by materials ensuring minimal energy transmission losses, while the interiors will be custom made to meet the differing needs of different residents. Flexibility will be built in from the start, creating different zones and opportunities for collaboration and the exchange of ideas.
The new developments and the tram stop are part of the redevelopment within the entire Ideon area: the science park will be transformed into an even larger innovation cluster than it is today, creating opportunities for new companies to establish themselves there, and offering new stores, restaurants and services.
To find out more about Ideon Science Park and their plans for the future, please visit https://ideon.se/.