Title:
New CEO at ZEDE del Litoral, Ecuador
First image: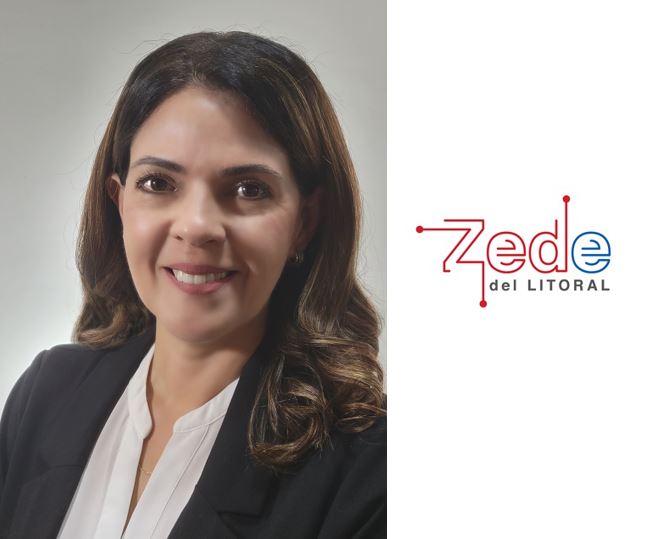 Text:
Please join us in welcoming Paquita Cucalón Echeverría MBA as the new CEO of ZEDE del Litoral, Ecuador. She takes over from outgoing CEO María Luisa Granda Kuffó PhD, who is moving on to new challenges after 5 years.
Paquita Cucalón, who took up her post in February 2023, has a background in management, corporate administration and business relations. Her invaluable experience in international trade, international certification for operational controls, and relations with control, logistics and construction organisations will be highly valuable for the park.
ZEDE del Litoral is a special economic zone located on the ESPOL campus in Guayaquil. An innovation ecosystem based on tech and industrial development and technology transfer, its key sectors are bioindustry and electronics for energy monitoring. Advantages for resident companies include preference in public procurement, a strategic location within Ecuador, income tax reduction, proximity to ports and airports, and tax exemption in foreign trade. Companies can access additional services such as HR, consultancy, business intelligence, market analysis, project management and training.
IASP joins the team at ZEDE del Litoral in welcoming Paquita Cucalón and in thanking María Luisa Granda Kuffó for all her efforts on behalf of the park over the last 5 years.
To learn more about ZEDE del Litoral, visit https://www.zedelitoral.ec/.