Title:
New coordinator for Women in IASP subnetwork
First image: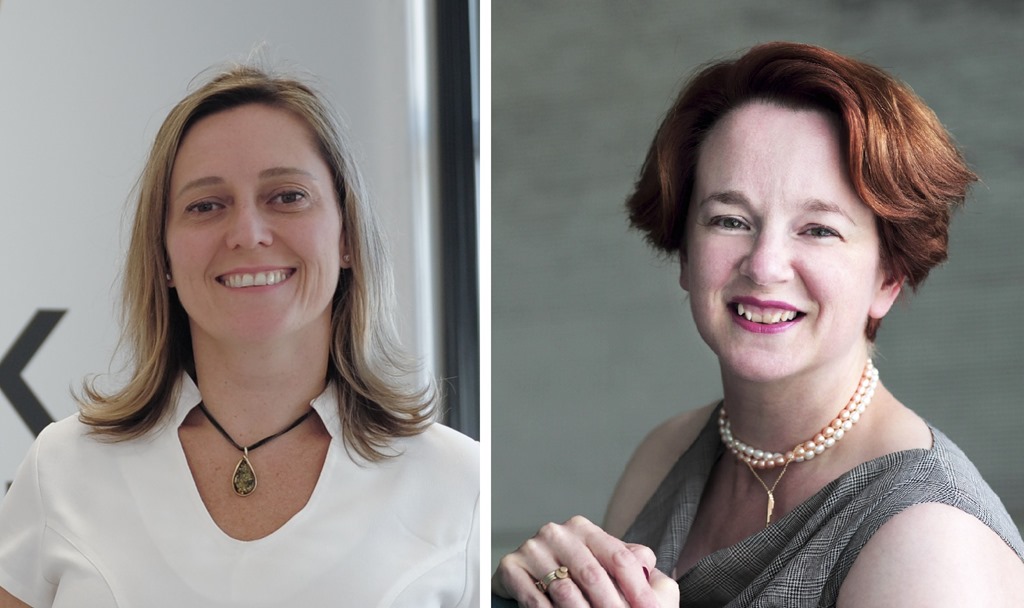 Text:
IASP is pleased to announce that Daniela Eckert (Feevale Techpark, Brazil) has been elected as the new coordinator of our Women in IASP subnetwork.
As the only global association for science parks and areas of innovation, IASP acts as the reference point for our members and other organisations when it comes to new trends and needs in our industry and in society at large. That's why we created Women in IASP, a subnetwork which aims to increase the visibility of women in our network, enable one to one mentorship, and help our members connect more easily across many different countries and from different backgrounds.
Now two years after the founding meeting was held in Moscow, Russia, the role of coordinator hands over to new coordinator Daniela Eckert (Feevale Techpark, Brazil).
Outgoing coordinator Catherine Johns (NETPark, UK), has been more than just a coordinator: she was the driving force behind the foundation of Women in IASP, and her commitment to helping women from around the world to connect and support each other has seen the subnetwork grow to now include over 80 women from 30 different countries.
Catherine Johns commented: "The idea for Women in IASP began when I was having a conversation at the IASP World Conference in Beijing with another science park director, a lady from Iran and I started to think about how the women in the IASP network and the science park industry could help each other. I am proud that it is now a reality, and that more and more women are connecting around the world."
New coordinator Daniela Eckert said: "We have an amazing diverse network of women in IASP and I'm very excited with the opportunity to coordinate the activities of like-minded colleagues that will help us maximise our potential in our industry and make an impact in our own local ecosystems."
Why Women in IASP?
The value of gender diversity to organisations is becoming apparent, with our strategic partners, such as the EU, the UN and ASEAN, implementing programmes to encourage the visibility & representation of women.
Women in IASP helps women to be more visible and active in our network. Our association is made stronger and more valuable through the participation of individuals who share their experiences and unique perspectives to the benefi­t of all. This subnetwork helps to facilitate networking for women in IASP, and support them to achieve their professional goals, to the benefi­t of the science parks and areas of innovation where they work. Many of our members already informally mentor each other: Women in IASP brings together a knowledge base and shares success stories for the benefi­t of all our members.