Title:
New Robotics & AI centres at HKSTP
First image: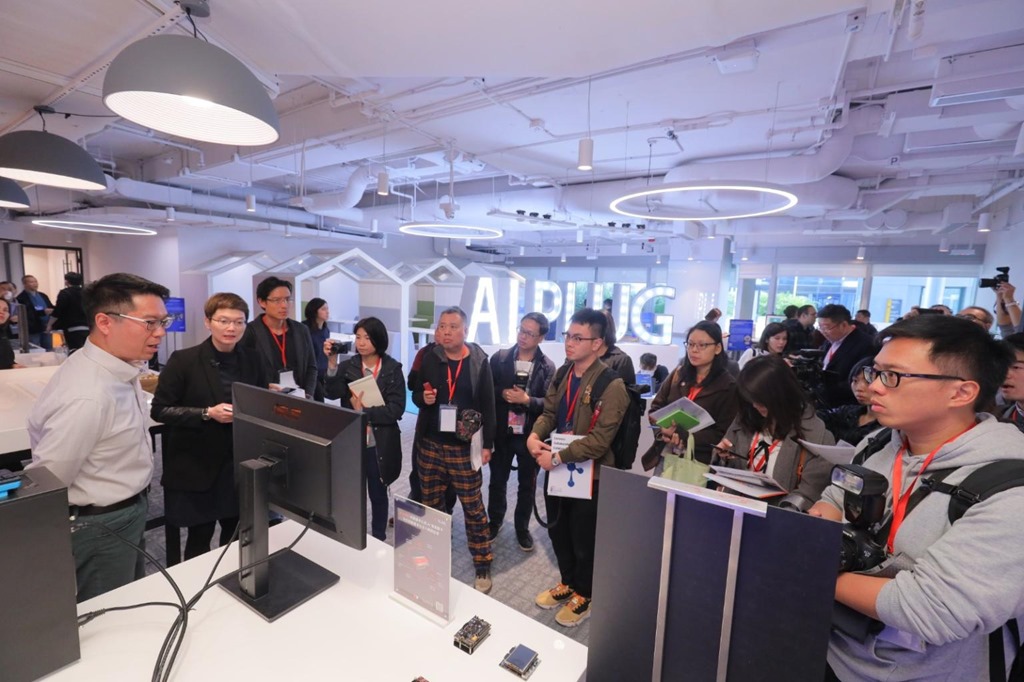 Text:
Hong Kong Science and Technology Park has recently opened a Robotics Catalysing Centre and new AI hub dedicated to building a strong and well-connected community of AI companies. Both will contribute to HKSTP's strategy to become an AI and robotics-driven Smart City.
Over 200 participants from the science park community and industry came to the opening ceremony, which included a tour of the facilities.
The Robotics Catalysing Centre (RCC) 2.0 provides comprehensive infrastructure to support Robotics-related projects at the prototyping and pre-production stages. It provides a flexible working space and prototyping services for solution providers and system integrators to conduct development, integration, assembly and validation, and complete the factory acceptance test upon deployment for production. Facilities include fabrication and robotics technical training, a FabLab with 3D printer and scanner, a cutting machine and robot arm, and a FlexLab for robotics-related project development and hardware assembly and validation.
At the AI Plug, companies across Hong Kong (both Science Park and external companies) that are involved in different stages of AI R&D and product development come together in a space that offers cloud services, AI training, business matching opportunities and a matching fund scheme. Services at AI Plug help companies reduce upfront investment and development costs, shortening project development cycles. It also encourages business growth by addressing mismatches in resources and information between industries and companies, and providing targeted training for decision-makers, the technical workforce and students.
To learn more about IAPS member HKSTP, visit https://www.hkstp.org/en/.