Title:
Rubytech System Integrator becomes a resident of Kalibr Technopark
First image: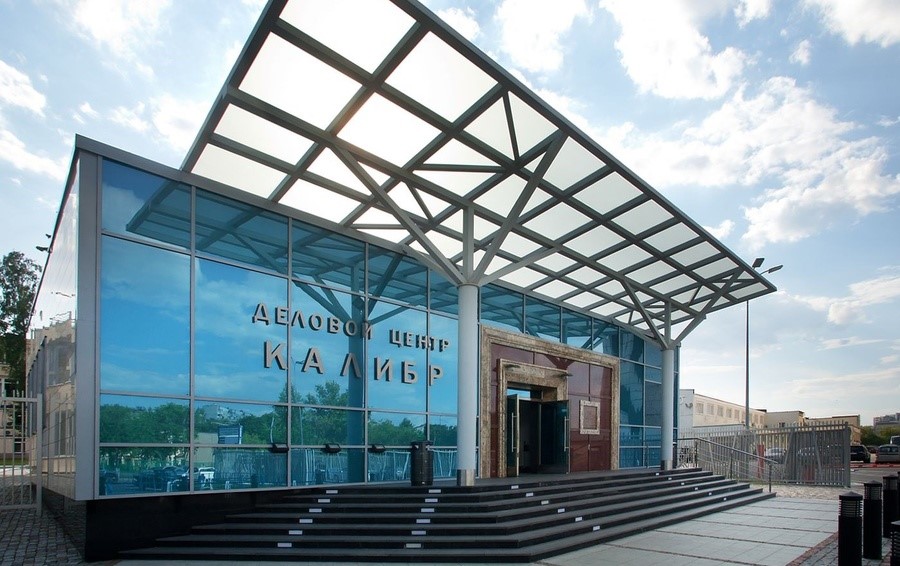 Text:
Kalibr Technopark (Russia) has a new resident company: Rubytech System Integrator has just rented 11,022 sq.m. of space in the park's business centre. Together with its partner companies, Rubytech will become one of the largest tenants of the technopark, occupying a total 60% of the facility.
Rubytech is a Russian system integrator company founded by Sergey Matsotsky. Core business areas include IT infrastructures and data center design, information security and networking solutions. The company also creates and develops its own products for business digitalization, and its clients include some of the largest government agencies and companies in Russia.
Having considered options across Moscow, Rubytech representatives chose Kalibr as the site best meeting all their requirements in terms of convenience, office space and IT infrastructure.
The Rubytech office will occupy several floors in the new building in the business center that offers a canteen, fitness center, conference room, coworking space, children's room with animation and access to modern gadgets, cafe, library, and more. The spaces are easily adapted to the needs of the resident company in terms of both planning and engineering solutions.
Igor Vedekhinн, CEO of Rubytech, said: "We looked at many offices in different locations in Moscow and we liked Kalibr most of all. In order to have room to expand we rented a space almost twice as large as we need now. Yes, we plan to grow a lot in the near future! It is good that Kalibr provides partially renovated spaces to its tenants. This will allow us to make repairs very quickly, which will fully satisfy all our requests, and move into the office in November this year".
Today Kalibr Technopark is a modern multifunctional business space with a total area of about 12 hectares, including its own production facilities with a developed engineering and technological infrastructure, warehouses, office buildings and parking. The facility is located in close proximity to the Alekseevskaya Metro Station and has good transport accessibility.
Sergei Sevostianov, Director General of Kalibr Technopark, commented: "We are glad that Rubytech has become the tenant of Kalibr Technopark. Our main goal is to create the most comfortable environment that would contribute to the development of innovative companies. We promise to do everything possible to make the Rubytech team feel comfortable in the technopark. We are confident that Kalibr will become a stable and reliable partner of Rubytech in the implementation of strategic business development objectives".
To learn more about Kalibr Technopark, please visit https://www.kalibroao.ru/en.