Title:
TusPark supports new science park in Egypt
First image: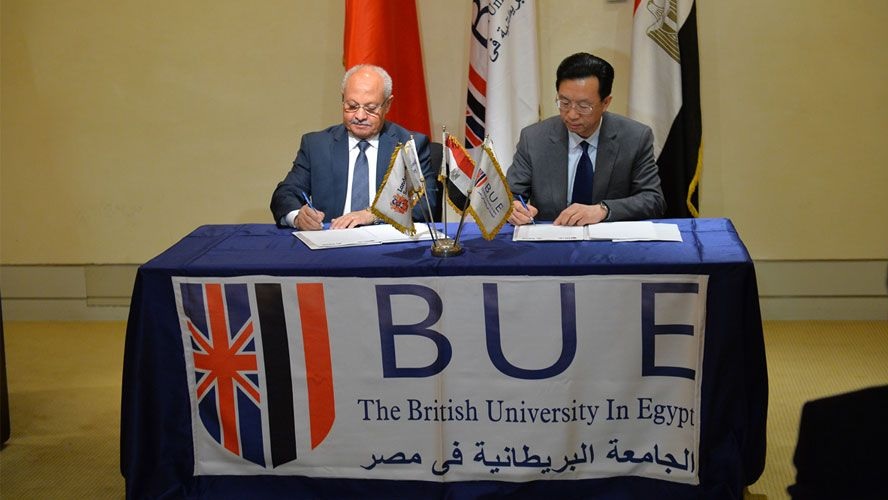 Text:
TusPark, China, will collaborate with the British University in Egypt to launch the Science and Innovation Park (SIP), one of Egypt's first science parks. The project will partially open in May, with the final opening expected in November.
With an estimated budget over EGP 80 million (US$ 4.5 million), SIP is built on an area of 14,000 square meters in El Shorouk City and is set to serve the local entrepreneurial community and nearby industrial surrounding zones. SIP will accept local and foreign startups from a range of sectors, offering support to entrepreneurs, including incubation, coworking spaces, startup office space, a nanotechnology center, fabrication and prototyping labs, as well as communal areas, meeting rooms, and conference halls, in addition to access to the British University's facilities.
SIP will also offer flexible contract agreements, technical assistance, and business support customized to the needs of each startup, marketing and legal advisory services at preferential rates, assistance in networking, and exposure to the market.
TusPark, a longstanding member of IASP, will act as managing partner, drawing on their years of experience to assist in the management of the science park and the business incubator. TusPark's team will aid startups overcome any technical or business obstacle they may face, and facilitate their growth and acceleration providing both technical and business knowledge and operational experience.