Title:
VC investment for NSTP startup Orbit-Ed
First image: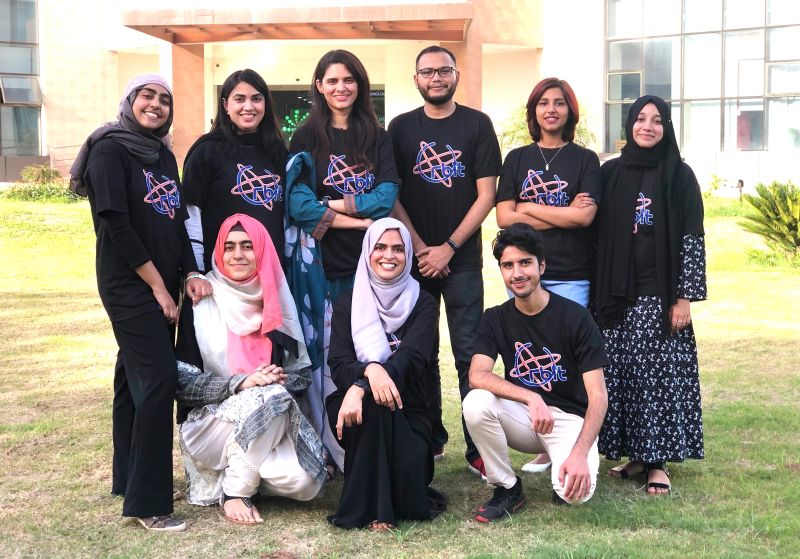 Text:
A female-led startup, Orbit-Ed from National Science and Technology Park (NSTP), Pakistan, raised a $500k investment from the Silicon Valley investor, Boost VC, earlier this year, bringing their total pre-seed funding to $800,000.
Boost VC is an early-stage VC firm founded and run by Adam Draper that invests in pre-seed startups accelerating the Sci-Fi Future that includes aerospace, energy, virtual reality, and other tech-related verticals. Orbit-Ed is the first startup from Pakistan operating in the local market to secure money from Boost VC, and the second entirely female-led startup from Pakistan to secure venture capital.
The startup is a gamified learning platform with components of both virtual and augmented reality. Founders Navera Waheed and Wajiha Habib are on a mission to redefine workplace training: after starting the company in 2018 with an aim to revolutionize traditional classroom learning using Augmented Reality, they launched into the corporate training industry in 2021. The problem solving here involves making education more interactive for the students, putting aside the traditional approaches of books and text-based learning.
According to the founders, Orbit-Ed will help provide personal and professional trainings to millions of people, fostering economic mobility throughout the region. Their data-rich platform enables the deliverance of learning insights never previously available to companies.
With 12 years' experience in e-learning, 12 years of tenure in startup sales, and a further 10-year period in AR/VR, the startup reports a 189% increase in sales and a solid return on investment for training.
"Our business wants to foster an environment where respect, empathy, integrity, and passion are valued. Our goal is to transform the workforce into a morally motivated community. We have impacted the lives of more than 3,000 employees. A workforce that has been exposed to difficult scenarios in a secure and controlled virtual environment is 275% more confident and has stronger EQ, empathy, and communication skills," commented Navera Waheed, Orbit-Ed CEO.
The startup is one of many based out of Pakistan's National Science and Technology Park, which is home to leading hi-tech R&D firms and startups. Dr. Rizwan Riaz, Pro-Rector RIC NUST & Vice President NSTP, said "The inflow of funding as such provides a great boost to the entire ecosystem so as to foster collective growth. We look forward to more international spaces investing at NSTP startups and that will fuel the innovation growth across the country."