Name:
INCOBRA-Increasing International Science, Technology and Innovation Cooperation between Brazil and the European Union
First image: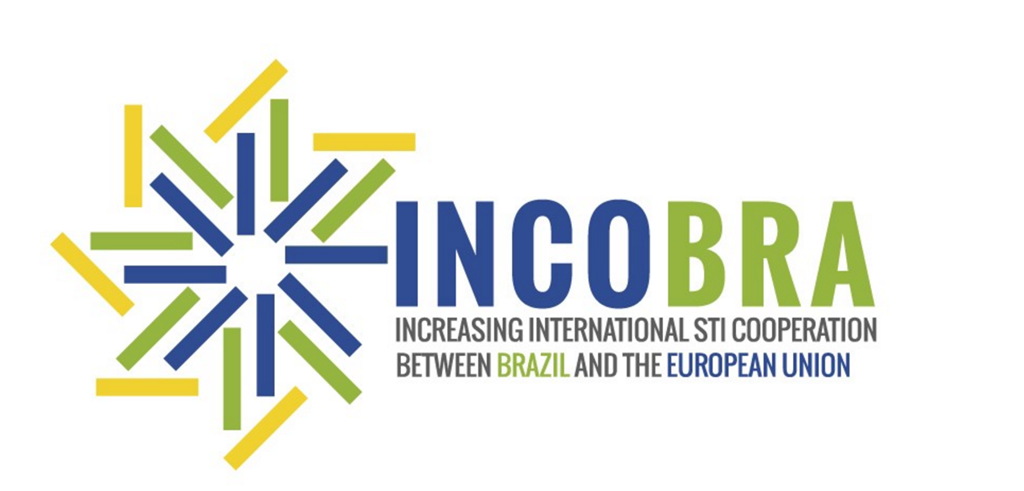 Objectives:
Objectives
Three dimensions of INCOBRA overall objective

Focus: Better targeted R&I cooperation activities: addressing BR-EU R&I cooperation areas (agro-food/marine research;
energy, nanotechnology; ICT) and anticipating trends and opportunities.
Increase: More R&I cooperation activities: more partnerships, consortia and joint R&I projects.
Enhance: Improved and sustainable framework conditions for developing R&I cooperation activities: funding programmes aligned and R&I agendas coordinated.
INCOBRA Call: List of selected bilateral cooperation networks
Following a second external evaluation and subsequent review by the EC, we are pleased to announce the 5 bilateral Networks that have been selected for the INCOBRA Call for Bilateral Networks.
STI-net - Brazil-EU sexually transmitted infections network
PEARL – Precise position Estimation for Applications in Real-time at Brazilian Latitudes
NANO-NOCMAT - Nanotechnology principles applied to agro-industrial wastes and by-products for improved performance of nonconventional materials and sustainable housing
NIUMAR - Network on Intelligent Urban Mobility and Accessibility Research
BMMO - Beneficial Microbes of Marine Organisms Network
Activities:
Activities
Promoting Brazilian participation in Horizon 2020

One of the core missions of INCOBRA is to promote Brazilian research and innovation system, contributing to increasing the country's participation and engagement in the Horizon 2020 programme.
For that reason, INCOBRA is organizing a series of 7 webinars – starting on November 21st up to May/2018 - in Portuguese, oriented to the Brazilian scientific community about Horizon 2020.
The first news on the course will be published in the INCOBRA website


Consortium members
Members:
Logo:

Project member full name:
TECNOPUC - Parque Científico e Tecnológico da Pontifícia Universidade Católica do Rio Grande do Sul
Logo:
Project member full name:
Porto Digital Technology Park
Logo:

Project member full name:
Universidade Estadual de Campinas
Logo:

Project member full name:
Consejo Superior de Investigaciones Científicas (CSIC)
Logo:

Project member full name:
European Business & Innovation Centre Network
Logo:

Project member full name:
International Association of Science Parks and Areas of Innovation
Logo:

Project member full name:
Österreichische Forschungsförderungsgesellschaft
Start date:

01 February 2016

End date:

01 February 2019