Name:
INCOBRA-Increasing International Science, Technology and Innovation Cooperation between Brazil and the European Union
First image: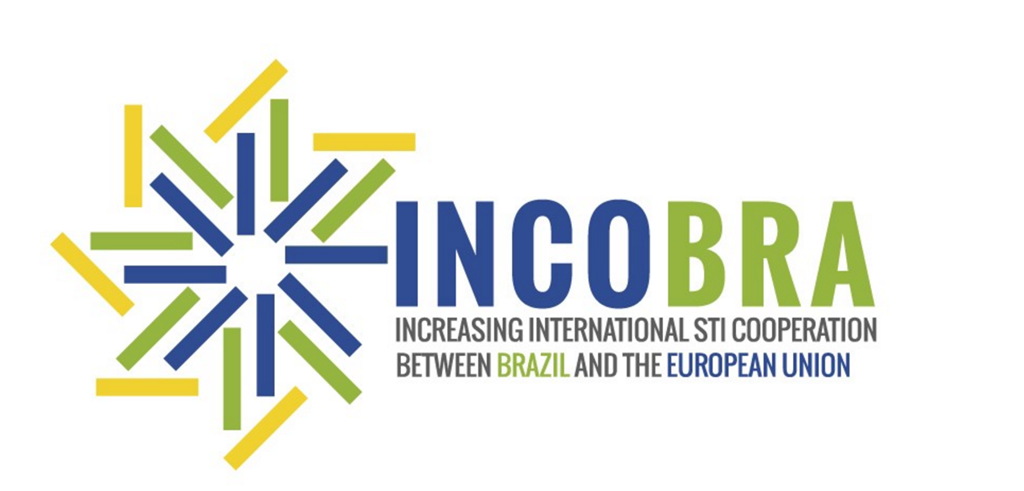 Objectives:
Objectives
The overall objective of INCOBRA was to focus, increase and enhance Research & Innovation (R&I) Cooperation Activities between Brazil (BR) and European Union (EU) R&I actors
Focus: Better targeted R&I cooperation activities: addressing BR-EU R&I cooperation areas (agro-food/marine research;energy, nanotechnology; ICT) and anticipating trends and opportunities.
Increase: More R&I cooperation activities: more partnerships, consortia and joint R&I projects.
Enhance: Improved and sustainable framework conditions for developing R&I cooperation activities: funding programmes aligned and R&I agendas coordinated.
Activities:
Activities
As of January 2019, the INCOBRA project comes to an end.
After 3 years of active support to European and Brazilian R&I actors, INCOBRA partners share with you some figures showing main outcomes and results of our initiative.
We would like to thank everyone for the support and attention over the last 36 months, and we would like to inform you that INCOBRA social media and LinkedIn Group will be kept alive in order to maintain you informed about available cooperation opportunities between Europe and Brazil. This will also be possible thanks to the collaboration we established with ENRICH in Brazil initiative.

Consortium members
Members:
Logo:

Project member full name:
TECNOPUC - Parque Científico e Tecnológico da Pontifícia Universidade Católica do Rio Grande do Sul
Logo:

Project member full name:
Porto Digital Technology Park
Logo:

Project member full name:
Universidade Estadual de Campinas
Logo:

Project member full name:
Consejo Superior de Investigaciones Científicas (CSIC)
Logo:

Project member full name:
European Business & Innovation Centre Network
Logo:

Project member full name:
International Association of Science Parks and Areas of Innovation
Logo:

Project member full name:
Österreichische Forschungsförderungsgesellschaft
Start date:

01 February 2016

End date:

01 February 2019