Title:
INCOBRA WEBINAR - INCOBRA call for bilateral cooperation networks
Conference theme
Objectives, rules and benefits for European and Brazilian R&I actors.
First image: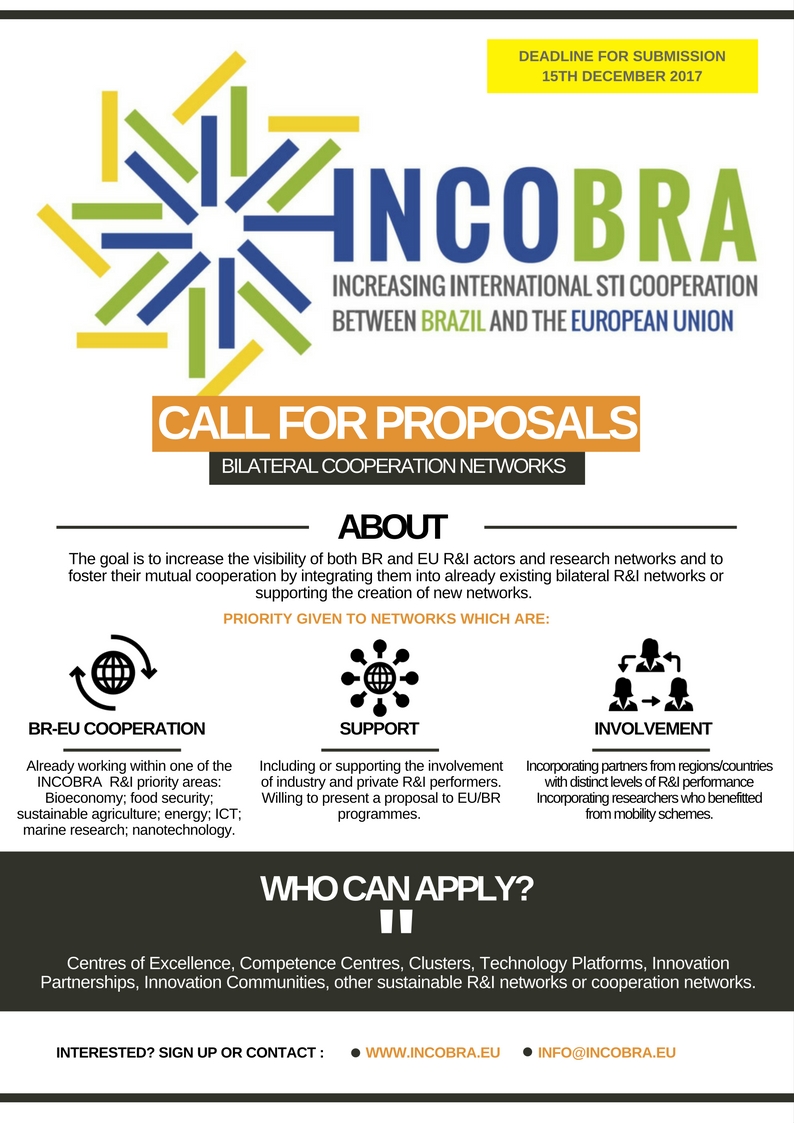 Notes:
This webinar will present the INCOBRA Call for bilateral cooperation networks, which is taking place on the 25th October 2017, at 2.00pm GMT (3.00pm CET and 11.00am Brasilia's time). The webinar will last 45 minutes and will be held in English.
The call aims at funding EU-BR cooperation networks willing to work on joint proposals, or other inititatives clearly oriented to foster, activate and implement cooperation activities. INCOBRA will select 5 bilateral cooperation networks and will grant them 19.500€ each to cover travel and meeting costs, and will offer consultancy services through its consortium partners.
The webinar will present the call in all its aspects (objectives, mechanism, eligibility criteria, evaluation process, benefits) and will then open the floor for questions from the audience.
Should you have any question regarding the webinar and/or the call, please contact INCOBRA Helpdesk