Heading:
Peers around the world: building India's Genome Valley at IKP Knowledge Park
Publication date - real:
26-04-2023
User info - details - for blog detail layout:
First image: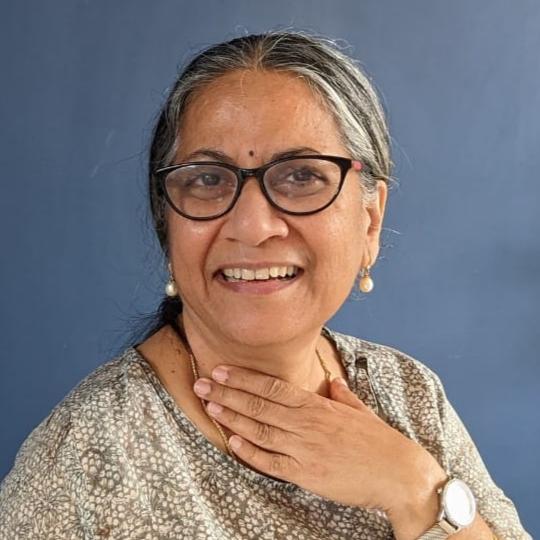 Long text:
In the second of our new series of interviews with leaders of innovation spaces from around the world, IASP chats with Deepanwita Chattopadhyay, Chairman & CEO of IKP Knowledge Park (India) to explore how the park was born, startup journeys in the life sciences sector, a new hybrid orchid named after IKP and the power of international collaboration.
IKP Knowledge Park is a national leader in life sciences, based in Hyderabad's Genome Valley. What role did the park play in establishing that Genome Valley brand for the region?
Way back in 1999 when the state government allocated 200 acres of land outside the city of Hyderabad to ICICI Bank to set up the (ICICI) "Knowledge Park" (now IKP), we did not have a model in India to emulate. Hyderabad was globally known for its generic pharma industry, with around 40% of pharma exports from the city. The dream was to make the Indian pharma industry innovate and move up the value chain. For this we had to break away from the polluting pharma manufacturing cluster and design a greenfield project in a no pollution zone for innovative pharma and biotech products.
Fortunately, the neighbourhood where our campus came up had already seeded two entrepreneurs, who returned from the US to start Recombinant Hepatitis-B Vaccines companies - Shantha Biotech (later acquired by Sanofi) and Bharat Biotech (the maker of COVAXIN, the indigenous COVID-19 vaccine that saved millions of lives during the pandemic). IKP as a Life Sciences Research Park served as the fulcrum for the ecosystem. Two biotech manufacturing parks were also set up. Government labelled the cluster as Genome Valley and was instrumental in promoting it. IKP offered premium infrastructure and ISO certified services. Our strategy to first invite mid-size Indian companies, win their trust, and turn them as our ambassadors worked well, and soon we could attract large Indian companies and MNCs as anchors. Our initial companies became custodian of the Genome Valley brand, and the effect of the positive feedback loop is evident today with over 200 life sciences companies dotting the cluster.
This International Women's Day, you won the prestigious Lifetime Achievement Award at the 3rd annual Women in Biotech Conclave and Awards – congratulations! Can you tell us a bit about how you began your career in biotech? Did you plan to run a science park one day?
Thank you, Harriet. But I have to tell you, I do not have a degree in biotech. I did physics, dabbled at teaching electronics in a premier engineering college, then did science communication in rural India, dreamt of starting a hands-on science museum, worked in ICICI Bank on telecom sector reforms, and in 2000 landed up with a 200-acre campus in a barren landscape, with the mandate to convert the place into a knowledge park that we can all be proud of! I hadn't visited a research park yet; innovation wasn't a buzz word then. But the founders and I shared a dream. I loved science and was passionate about playing a role in building new ideas.
I had wanted to set up a hands-on science museum for people to experiment without the fear of breaking. I instead got a live ecosystem to experiment, learn and help challenge the fear of failure. I couldn't have asked for more.
What changes do you see in the support available to new biotech companies and startups, compared to when you first started in the sector?
Twenty years back the journey of biotech pioneers was hugely challenging. The sector has now matured and there is substantial grant funding available for early biotech startups. We have mentors who have worked in the global biotech industry. The angel and venture capital industry in India has also come a long way. While risk appetite have increased, I would love to see availability of more patient capital that sectors like biotech and deeptech need.
A startup journey is akin to that of a river. It starts small and along its path gains strength through investments and acquisitions, very much like tributaries and at times hives off/or an employee quits to grow independently. This goes on till it itself merges with a dominant river or the sea (IPO). Many streams also die before reaching another river. Estimates are that 80% of the streams on the planet are first to third order headwater streams. To judge the evolution and maturity of a startup ecosystem my three indicators would be if:
Some startups from the ecosystem have grown enough to acquire new startups
Some employees from the matured startups are becoming entrepreneurs themselves
Matured entrepreneurs are mentoring and investing in new ideas
I am seeing some of these trends, and would love to see more.
Last year a new hybrid variety of orchid was named after IKP Knowledge Park, which as far as we know is unique in the world! How did that come about?
This is a unique honour that we received from our startup Kwaklei and Khonggunmelei Orchids. KK Orchids develops new hybrid varieties of orchids. Last year they announced that they were naming a new variant of the orchid flower in honour of IKP. The flower, Phalaenopsis IKP Knowledge Park, has a stunning magenta core which represents the heart of IKP, and soft white petals with a pink radiance which symbolise the ecosystem that IKP has created over the years. We are truly grateful and humbled by this wonderful gesture.
As someone with many years' experience in our industry, what's your perspective on international collaboration today? Are we better at working together to face global challenges?
STPs and AOIs as ecosystem builders thrive on collaboration. In an increasingly polarised world where localisation is gaining attention, our industry has an important role to play in enabling the global flow of innovation, technology, people, and, goods and services. I however feel that as a global community we have not leveraged the power of collaboration among the members effectively. While learning and knowledge exchange seem to have worked reasonably well, more collaborative programs would be welcome. International collaborative programs could also make our members more resilient in the face of global challenges.
Comments
Comments:
This email is for internal purposes and will not be shown

Comment

I am very impressed by the achievements of IKP. A lot of very hard work must have gone into creating this. All the best for its future.