Title:
And the Inspiring Solutions winners are...
First image: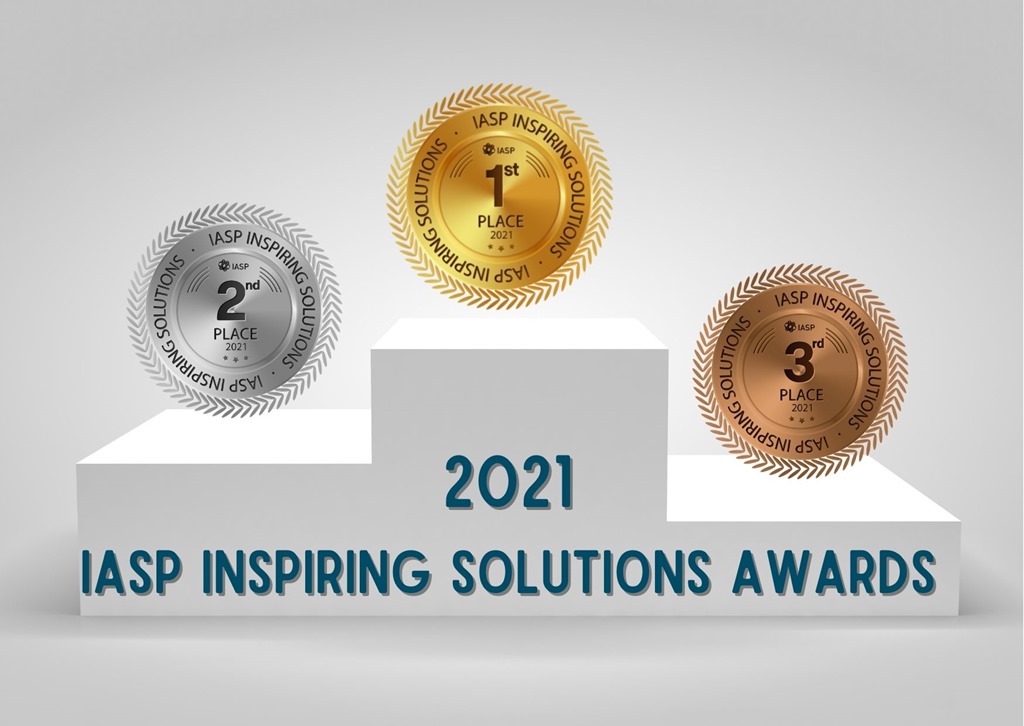 Text:
It's the news we've all been waiting for… IASP is delighted to announce the three winners of the Inspiring Solutions awards 2021!
Inspiring Solutions is a knowledge sharing programme that showcases and rewards bright ideas in science park and area of innovation management. It builds up a worldwide library of best practice to inspire other innovation ecosystems with ideas they can implement in their local context.
The winners were selected by IASP members from a shortlist of 10 innovative ideas from Brazil, Bulgaria, Italy, Kenya, Mexico, Poland, Sweden, Thailand and the USA. Their solutions address the foundation of what science parks and areas of innovation do to foster a climate of entrepreneurship, engage their communities and improve their quality of life, and help companies thrive, grow and reach new markets.
The results of the vote were revealed live on air in a ceremony hosted by our MC in black tie, with IASP Chairman Paul Krutko joining us to congratulate the STPs/ AOIs with the three winning solutions. They were:
First place: "IndX2020" from Linköping Science Park, Sweden: IndX connects startups and international companies in an open innovation process. Startups get to develop their solution with expertise from established large industrial multinationals
Second place: "ScaleUp Champions" from Poznan Science and Technology Park, Poland: helping to scale up innovative businesses and support startups to achieve market success, it connects different European deep-tech startup ecosystems and supports cross-border activities to standardize growth
Third place: "Konza Innovation Ecosystem Initiative" from Konza Technopolis, Kenya: an initiative that bringing together academia, industry, government and civil society within the Kenyan innovation ecosystem to grow the knowledge economy through virtual interactions and activities, acting as a forerunner to the physical STP
Congratulations to our three winners, and to all our 10 finalists. To get inspired by all of their solutions, see the full playlist of their videos on IASP Visuals or download a summary.
Images: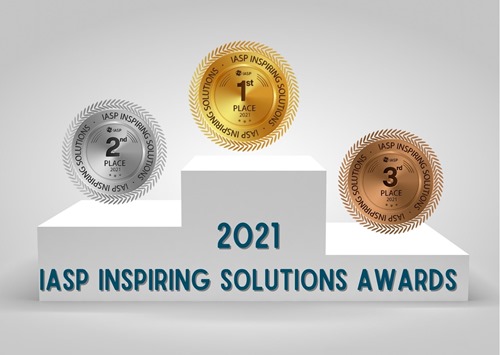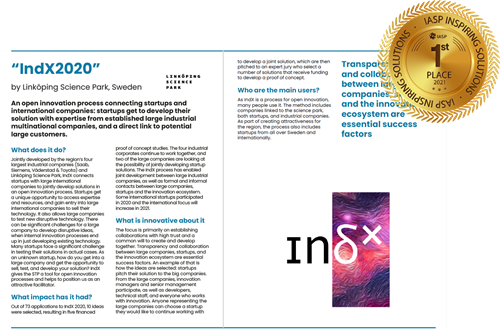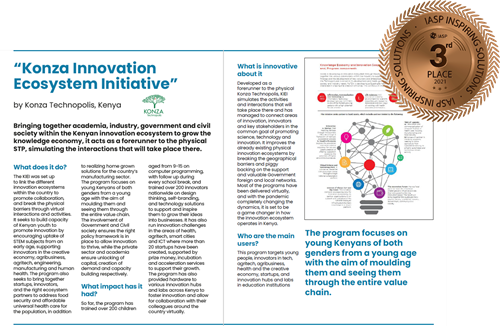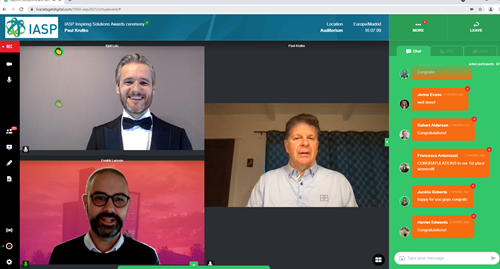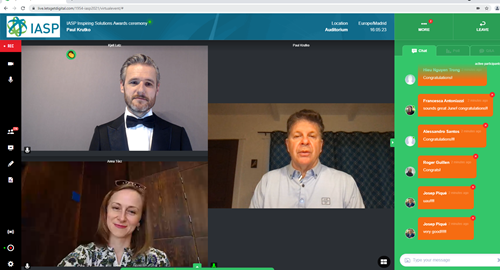 2021 IASP Inspiring Solutions awards
About 1st place winning solution 'IndX2020'
About 2nd place winning solution 'ScaleUp Champions'
About 3rd place winning solution 'Konza Innovation Ecosystem Initiative'
Fredrik Larsson (bottom left) accepts the first place award from on behalf of Linköping Science Park (Sweden)
Anna Torz accepting the second place award on behalf of Poznan Science and Technology Park