Title:
IASP Headquarters welcomes two new interns
First image: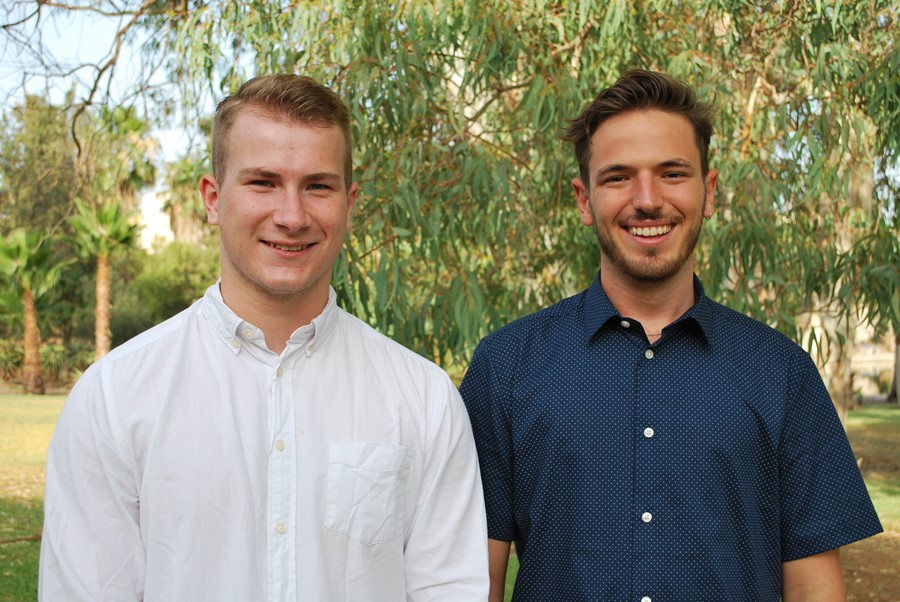 Text:
We are pleased to welcome two new faces in the IASP team: Sauri Roche Walker and Daniel McKiddie, both from the UK, who joined IASP at the beginning of August for an internship.
Sauri Roche Walker is British/Australian, and over the past few years has lived in the UK, Australia, Indonesia and Spain. He is currently studying a Bachelor's degree in Spanish and Politics at the University of Bath, so he also speaks Spanish as well as his native English. He will be part of the Communications and Events team, where he'll be in contact with the broader international community, refining his communication skills as well as helping organise and co-ordinate events, such as the IASP World Conferences.
Daniel will be joining our Projects and Services team, where he will assist our staff with IASP surveys and will be involved with the various ongoing international projects. Daniel speaks English and Spanish and is currently studying a BSc of International Relations and Spanish at Aston University. He's excited to learn how some of the world's largest areas of innovation function and interact with one another and is looking forward to being in the centre of this global community.
We are pleased to have them with us for the next 6 months and hope they enjoy their time here in Malaga.