Title:
India's economy, opportunities and transformation on the agenda in Malaga
First image: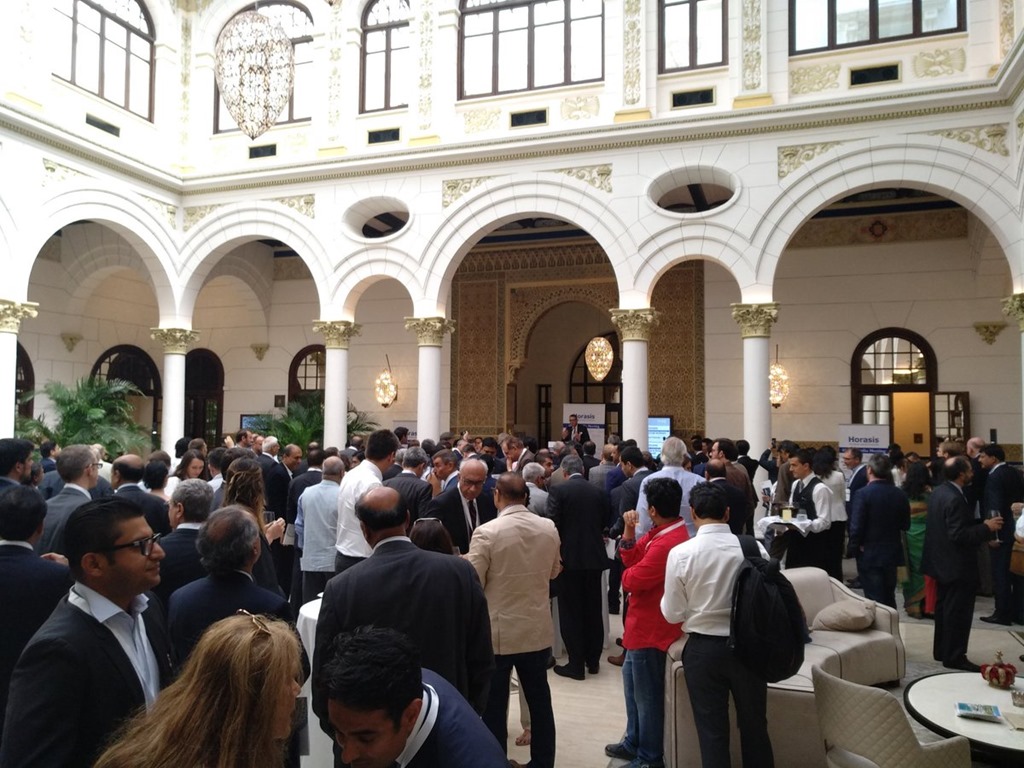 Text:
IASP Chief Operations Officer Ebba Lund recently participated at the 10th Horasis India Meeting which this year was held in Malaga, Spain, and brought together more than 300 delegates from leading Indian and Spanish businesses.
Led by Frank-Jürgen Richter, Horasis India is an annual meeting of Indian business leaders and their global counterparts. It offers public and private sector representatives the chance to analyse the state of the Indian economy and to discuss strategies for overcoming the challenges faced by big corporations, entrepreneurs and society.
Co-hosted by the City of Malaga, the Provincial Government of Malaga and the Confederation of Indian Industry (CII), the meeting was opened by the Mayor of Malaga, Francisco de la Torre, who welcomed participants and encouraged them to further build on existing links between Spain and India.
The meeting explored a great variety of topics such as the future of work, IoT, entrepreneurship, inclusive growth and sustainable urbanization.
Ebba Lund was one of the speakers at the 'Envisioning and building Smart Cities' session, exploring cities as engines of growth for India's economic transformation. Panellists discussed the importance of getting all innovation stakeholders aboard when designing our cities, and how India can join forces with global partners to foster sustainable urbanisation. Science parks and areas of innovation were also highlighted as key players in the attraction of talent and generation of spaces and mechanisms that can support their cities' efforts to generate new economic drivers in the knowledge economy and ensure sustainable development.
Previous editions of Horasis India have met in Germany, Italy, the UK, Belgium, Austria and Portugal; to find out more about them, visit https://horasis.org/.