Title:
New Managing Director at Utrecht Science Park
First image: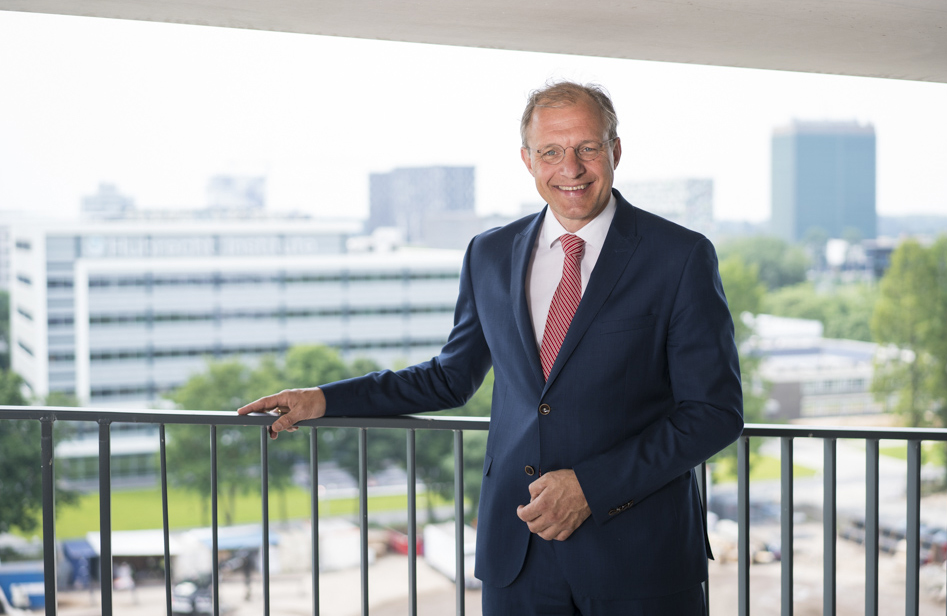 Text:
A new Managing Director has recently taken the helm at Utrecht Science Park, The Netherlands.
Jan Henk van der Velden took up his post on 1st August 2017, and is already well known in Utrecht after a nearly 30 year legal career at leading local law firm Wijn & Stael where he has been a partner since 1998. His field of work there ranged from companies, governments, pension funds, housing associations, education and healthcare institutions. He takes over from Floris de Gelder, who stepped down earlier this year after 5 years in the role.
Mr van der Velden commented: "I'm fascinated by how the various healthcare and knowledge institutions, research institutes and businesses at Utrecht Science Park work closely together on a very high level on goals relating to health and sustainability. I'm really excited to be able to contribute to this, working as part of the Utrecht Science Park team.
More than 24,000 people are currently employed at Utrecht Science Park, making the park crucial to the economy of the greater Utrecht area. Our challenge is to represent the interests of the Science Park and all its users, while at the same time putting Utrecht Science Park on the map at the national and international levels. This year, Utrecht region was once again among Europe's most competitive regions. Another goal is to attract more businesses that are active in the field of life sciences and sustainability in order to facilitate the best possible cross-fertilisation between businesses on the one hand and healthcare and knowledge institutions and research institutes on the other. With the expertise, research facilities and opportunities for collaboration it has on offer, Utrecht Science Park provides tremendous added value."
IASP is delighted to welcome Mr van der Velden as a member of our network.
To find out more about Utrecht Science Park please visit www.utrechtsciencepark.nl/en/home.