Title:
World conference strategies and upcoming plans
First image: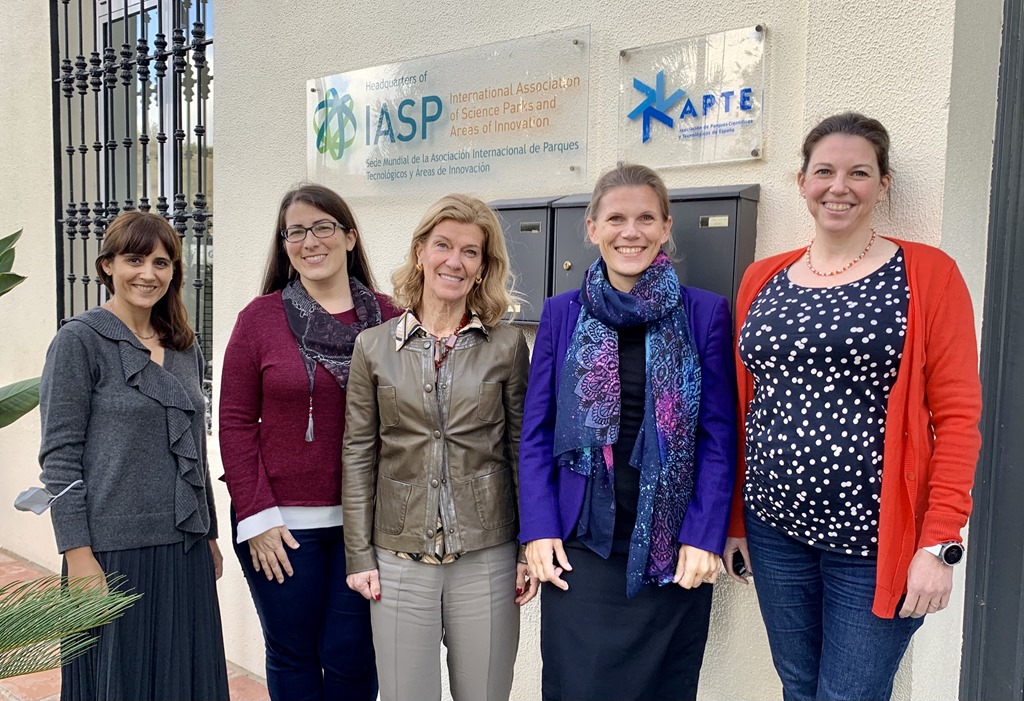 Text:
IASP was pleased to welcome Mónica Freire, and Annalisa Ponchia, from our PCO team AIM International, to our World Headquarters in Malaga, Spain.
One of the main reference points for the 2-day visit was to discuss a new approach for the future, to help implement the new strategy and model we are rolling out for our annual World Conferences. New formats, quality standards, and technologies are just a few of the items on the table to renew our events and to make them even more memorable for our global delegates.
The AIM team also considered some of the preliminary technical aspects of the candidatures that we have been delighted to receive from prospective IASP World Conference destinations from around the world, to host our annual event in 2023 and 2024. The successful bid for the 2023 World Conference will be announced in February 2022, while the destination for the 2024 World Conference will be voted for by IASP Full members at our General Assembly in September.
With the topic of World Conferences in mind, the visit also presented the opportunity to go through details of our upcoming 2022 World Conference, IASP Seville. Running from the 27th – 30th September 2022 in Seville, Spain, it marks the return to in-person global events, with great opportunities for networking with international peers and experts, sharing knowledge and making new connections. As well as joining us as a delegate, you can also get actively involved by submitting a paper proposal for your chance to speak, becoming a sponsor, or putting your organisation in the spotlight as an exhibitor.
Keep an eye on the IASP Seville website https://iaspworldconference.com/ for updates: more details will be available in the next few weeks and registration opens soon!