33rd IASP World Conference on Science Parks and Areas of Innovation
Title:
Clustering Innovation and Eurasia Based International Collaboration
Billede: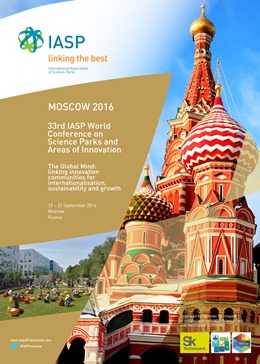 Document type:
Conference Paper
Authors

FullNameWithTitle2:

Mr. Jiwu Wang


Publication date

September 2016
Description:
After the 2008 financial crisis, the pace of "globalization of innovation" has been gradually accelerated, the developed countries represented by the United States have been implementing reindustrialization, and high-tech industry has become the focus of development in the worId. Under the tide of "globalization of innovation". The cross-regional, cross-border flow of innovative factors has become increasingly evident, and different countries have joined the global innovation network in succession. And made integrated use of global innovation resources to improve seIf-dependent innovation capability, hoping to remain unbeaten in the fierce international competition. Science parks are important representatives of the national innovation strength and important carriers of the high-tech industry, and the internationalization development and cross-border cooperation of science parks are main driving forces for the countries to integrate into the global innovation network.
Conference name

33rd IASP World Conference on Science Parks and Areas of Innovation

Conference theme

The Global Mind linking innovation communities for internationalisation, sustainability and growth

Conference start date

19 September 2016

Conference end date

22 September 2016