Parque Tecnológico del Litoral Centro
Background information
Established in 2002, El Parque Tecnológico del Litoral Centro (PTLC) forms part of the larger urban ecosystem of Santa Fe, and is associated with the scientific/technological, governmental and business sectors to support the growth of innovative tech-based companies.
The PTLC connects leading, emerging companies, public and private sector organizations with the academic, scientific and technological potential of Santa Fe, and its proximity to the Santa Fe city centre as well as to provincial capital Entre Ríos, Paraná, offers convenient access their financial, educational, consumer and recreation centres. The infrastructure and services available to entrepreneurs and entrepreneurs is a key part of the mission to promoting technological innovation, and it stimulates high-impact innovation to develop new technologies and expand job opportunities.
Entrepreneurs and businesses have access to services and building infrastructure especially designed to advance and encourage technology innovation. At the pre-incubation stage, the park offers furnished modular office accommodation and multimedia meeting rooms, while incubated companies can also access 5 fully equipped laboratories. Once established, resident companies can build the facilities (offices, laboratories, changing rooms, etc.) that they need within modular buildings that best serve the needs of their projects.
The technology park is composed of 7 partners, with a third of shares belonging to the scientific sector, one third to the government, and one third to the private (industrial) sector. Parque Tecnológico Litoral Centro is located on a plot of land donated by CONICET (the National Scientific and Technical Research Council) and it is run and managed by S.A.P.E.M., a public corporation in which the state is the major shareholder.
Logo: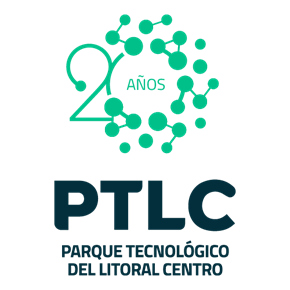 Name

Parque Tecnológico del Litoral Centro

Location

Santa Fe, Argentina

Main technology sectors

Name:

Advanced Services in Technology Transfer

Name:

Micromachines and Nanotechnology

Member category

General Contact