Parque Tecnológico Orión del Tec de Monterrey Chihuahua
Background information
The Technology Park of Monterrey was founded in 1943 by Mr. Eugenio Garza Sada and a group of businessmen, who formed a civil association called Enseñanza e Investigación Superior. The Park is a private institution, non-profit, independent of political and religious organisations.
Every year, the councillors of civil associations focused on improving the quality of higher education meet to establish the goals of Tecnológico de Monterrey to fulfil its objective of fostering development of the communities and the country.
The Park has 26 campuses in Mexico and 18 international headquarters and offices around the world, with 92,000 students attending each year. 1,160 companies are in the process of training in the Entrepreneurship ecosystem of Tecnológico de Monterrey. 4,270 companies have graduated from the incubators located in the Park.
Logo: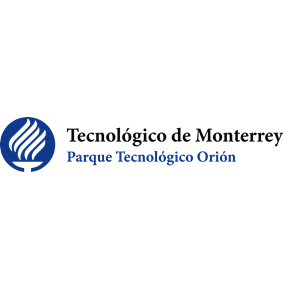 Name

Parque Tecnológico Orión del Tec de Monterrey Chihuahua

Location

Chihuahua, Mexico