Title:
IASP WEBINAR Special offer
Billede: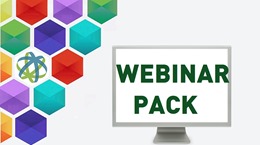 Publication date

January 2018
Description:
IASP webinar special offer! Buy the full pack and join all 10 webinars planned for 2018 with a one-time payment!
380€ for non members
220€ for IASP members
IASP members, just log in with your IASP username and password and the price will adjust automatically to show your discount.
Confirmed webinars so far are:
14th February - Martin Gorosko, Tehnopol: What's new in incubation
21st March - Luis Sanz, IASP: STPs/AOIs - main concepts and strategies
18th April - Paul Krutko, Ann Arbor SPARK: The creation of innovation ecosystems
16th May - McLean Sibanda, The Innovation Hub: Startups, entrepreneurship and STPs
6th June - Justyna Dabrowska, PhD: STP performance indicators
20th June - Fredrik Larsson, Mjärdevi Science Park: New trends in STP services
November - David Rowe, Warwick Enterprise Ltd: Findings from the IASP governance survey
Plus three more coming soon - buy the full pack and join all the webinars with a one time payment.